Down 0-1 in the WNBA semifinal playoff series, the Chicago Sky would bounce back with a 85-77 victory over the Connecticut Sun on Wednesday, August 31, at Wintrust Arena.
Wednesday's matchup was the sixth meeting of the season between the two teams with the Sky holding a 5-1 advantage over the Sun this season.
According to ABC 7, coach James Wade stated pregame that his team was "going to make shots," after a poor shooting performance in Game 1 of the series. The Sky honored Wade's request for more offense by outscoring the Sun 24-14 in the first quarter, 23-18 in the second quarter, and 18-16 in the third quarter to tie the series at 1-1.
In the first half, coach Wade and the Sky's offense were able to push the lead to 10 on a layup and carried a 47-32 lead at halftime while making 19 of 31 shots.
In the second half, the Sky's offense scored on a baseline jumper and a 3 at the 6:17 mark which gave Chicago a 20 point lead at 76-56.
To close out the game, the Sun comeback effort fell short after going 5 of 13 from the three-point arc.
Final Score: Sky 85, Sun 77.
NEXT UP: The Sky will hit the road for Game 3 of the WNBA Semifinals on Sunday, September 4, in Connecticut. Tip-off at 12 p.m. Central Time. Game will be aired on ESPN 2.
Sunday's matchup will be the seventh meeting of the 2022 season between the Sun and Sky. The Sky are now 5-1 against the Sun this season. The Sky tied the series at 1-1 lead in the semi-final series, defeating the Sun 85-77. The Sky swept the Sun, 4-0, in regular-season play. Game 5, if necessary, will be in Chicago for a win-or-go-home game for a ticket to the 2022 WNBA Finals.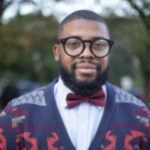 Joseph Phillips is the Sports Editor for the Chicago Crusader Newspaper. He is a Chicago native, who has been a sports writer for over 17 years. He also hosts the SC Media News and Sports Network Q&A radio show on WHPK 88.5 FM Chicago.