After earning a blowout victory over the New York Liberty in Game 2 of the first round of the 2022 WNBA Playoffs, the Chicago Sky would do it again on the road with a 90-72 win in Game 3 to close out the series.
The Sky finished Tuesday's game (August 23) with a 22-7 run. They outscored the Liberty 25-20 in the first quarter, 29-22 in the second quarter, and 22-14 in the fourth quarter.
The Sky's most recent playoff success:
Prior to Tuesday's series victory over the Liberty, the Sky have reached the playoffs four consecutive seasons, and have made the post season eight of their last 10 seasons.
Before the 2013 season, the Sky didn't make the playoffs, dating all the way back to the team's inaugural season in 2006. Last season, the Sky captured the franchise's first-ever WNBA Championship after entering the 2021 WNBA Playoffs as the No. 6 seed. The group escaped two single-elimination rounds against both the Dallas Wings and the Minnesota Lynx, before beating Connecticut 3-1 in a best-of-five Semifinals. They were crowned WNBA Champions with a 3-1 series win over Phoenix.
Currently, the Sky await the winners of the first-round playoff series between the Connecticut Sun and the Dallas Wings. The Sky also hold a 16-17 all-time record in the playoffs.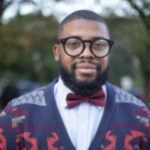 Joseph Phillips is the Sports Editor for the Chicago Crusader Newspaper. He is a Chicago native, who has been a sports writer for over 17 years. He also hosts the SC Media News and Sports Network Q&A radio show on WHPK 88.5 FM Chicago.