Not since the year 2013 has the NFL seen the amazing rise of the Black starting quarterbacks who are now leading their teams on the football field every Sunday afternoon.
And, by the way, please don't forget Monday night or Thursday night football either.
Those 10 Black starting quarterbacks who have contributed to that success this season includes Russell Wilson of the Seattle Seahawks, Dak Prescott of the Dallas Cowboys, Cam Newton of the Carolina Panthers, Patrick Mahomes of the Kansas City Chiefs, Lamar Jackson of the Baltimore Ravens, Jameis Winston of the Tampa Bay Bucs, Deshaun Watson of the Houston Texans, Jacoby Brissett of the Indianapolis Colts, Kyler Murray of the Arizona Cardinals and Dwayne Haskins, Jr., of the Washington Redskins.
To celebrate the NFL's 100 Year Anniversary season, here is a breakdown of what NFL preseason experts had to say about the rise of the Black starting quarterback after rating 10 of the top 35 QBs in the league.
Russell Wilson (Seahawks)-Wilson is currently having one of his best seasons as a pro after signing a huge contract of 4 years/$140 million during the off season. Wilson is off to the best start of his career in just about every statistical category. At one point during the season, his completion percentage was a league-leading mark of 72.9 percent (the best of his career), and a 118.7 passer rating, which currently ranks second in the league. Over a four game period throughout the season, Wilson did not throw an interception.
Dak Prescott (Dallas Cowboys)-Prescott dazzled as a rookie in 2016 and slumped as a sophomore in 2017. Last season, he was closer to his rookie form in a year that largely landed between both extremes. Prescott got hot in the second half of the season once he clicked with new No. 1 wideout Amari Cooper, creating a trickle-down effect that should continue with more legitimate overall weapons in 2019.
Cam Newton (Carolina Panthers)-Newton is entering the 2019 season with concerns about his throwing shoulder and coming off a season that he was not healthy enough to finish. Given the current landscape of QBs in the NFL, the 2015 league MVP being ranked in the middle of the pack is not disrespect; it's reality. Last season, Newton did improve from 2017 with a better completion percentage and yards per attempt, but he still ranked No. 17 in passer rating (20th in ESPN's QBR and 23rd in Pro Football Focus' QB grades). In 2019, with offensive coordinator Norv Turner having the desired running game down with Christian McCaffrey, Newton will benefit from D.J. Moore and his other quick weapons in the downfield-passing aspect of the offense.
Patrick Mahomes (Kansas City Chiefs)-In spite of being injured this season, Mahomes, the reigning league MVP, is seeing some personnel change around him, but his play last season proved how much he can elevate his backs, receivers and tight ends. Mahomes has raised the standard for all young guns coming into the league.
Lamar Jackson (Baltimore Ravens)-Jackson, who is currently having an MVP season, was trying to figure things out as a passer last season, yet he still managed to lead Baltimore to a division title. By the numbers (in the year 2019), Jackson is an MVP candidate. He currently has 2,258 passing yards, 788 rushing yards, and 25 combined touchdowns on the year. By the numbers, Jackson has shown that he's an MVP candidate. Beating fellow candidates Russell Wilson by 14, Tom Brady by 17 and Deshaun Watson by 34 during their match ups. He is en route to an 8-2 record this season.
Jameis Winston (Tampa Bay Bucs)-It was tempting to rank Winston higher just because Bruce Arians seems like a coach who can get the best out of the QB. But Winston got toggled with Ryan Fitzpatrick last season because he kept committing turnovers with sloppy passing, enough for the Bucs to think about starting over at QB in 2020. Winston was supposed to be a can't-miss QB as the No. 1 overall pick in 2015, but it's now or never for him to tap into his potential. If anyone can turn Winston into a Big Ben clone, it should be Arians.
Deshaun Watson (Houston Texans)-Considering Watson has been running for his life behind what have been some of the NFL's worst pass-protecting lines, he has done well to survive and find ways to make plays. With the Texans' investments at tackle and with better overall health among his targets, Watson in 2019 should have his best passing season yet, with less dependency on scrambling at the first sign of trouble.
Jacoby Brissett (Indianapolis Colts)-With Andrew Luck suddenly retiring before the 2019 season, there is one less QB in the top tier and one more here. Brissett had an extended starting stint in 2017 with a much lesser team around him. He has a strong arm and good mobility, and he has the right coach in Frank Reich to help harness these raw abilities to be more efficient in the system. Brissett will be a highly dependent QB at first, but he has plenty of positives on which to lean.
Kyle Murray (Arizona Cardinals)-Currently Murray and the Cardinals are 3-7-1 on the season. Coach Kliff Kingsbury promised not to hold back the offense for Murray, as he would look to stretch the field both vertically and horizontally. Larry Fitzgerald, Christian Kirk, David Johnson, Andy Isabella and Hakeem Butler have given Murray favorable targets on every level to help make that happen. The trick will be Murray harnessing his electricity to match a higher degree of difficulty in the NFL.
Dwayne Haskins, Jr. (Washington Redskins)-Haskins needs to prove he does not have happy feet in the pocket, but rather the presence to stand tall and deliver strong, accurate throws while under pressure. Physically and arm-wise, he is ready to play soon. So far, Haskins Jr. has lacked protection from his offensive line.
This concludes the list of the NFL's top 10 Black QBs.
Source: Sporting News, NFL quarterback rankings.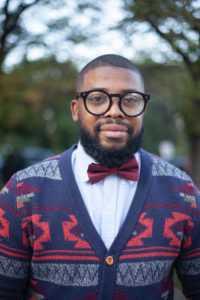 Joseph Phillips is the Sports Editor for the Chicago Crusader Newspaper. He is a Chicago native, who has been a sports writer for over 17 years. He also hosts the SC Media News and Sports Network Q&A radio show on WHPK 88.5 FM Chicago. He can be reached at [email protected].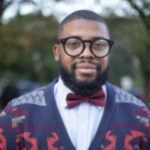 Joseph Phillips is the Sports Editor for the Chicago Crusader Newspaper. He is a Chicago native, who has been a sports writer for over 17 years. He also hosts the SC Media News and Sports Network Q&A radio show on WHPK 88.5 FM Chicago.