The Chicago Sky improved to 25-8 on the season with a 94-91 victory over the Connecticut Sun on Sunday, August 9, at Wintrust Arena. With their 25th victory of the year, the Sky set a franchise record for most wins in a season.
In the first quarter, the Sky outscored the Sun 31-14. In the second quarter, the Sun used a 32-19 run to close out the half, trailing the Sky 50-46.
Following halftime, the Sun limited the Sky to a 19-point quarter, edging the Sky 21-19 to close out the quarter. The Sky countered the Sun quarter with a 25-24 run to close out the game.
Final score: Sky 94, Sun 91.
The Sky remained at home and played the Seattle Storm on Tuesday, August 9. The game aired on NBA TV, the U, FOX 13 and TSN.
Tuesday was the Sky's final home game of the regular season, and featured the No. 1 team in the Eastern Conference (Chicago) and the No. 2 team in the Western Conference (Seattle).
Both the Sky and the Storm have already clinched spots in the 2022 WNBA Playoffs. The last time the two teams went head-to-head, Emma Meesseman recorded a double-double with 16 points and 10 rebounds on Wednesday, July 20. Tuesday's game was Sue Bird's final regular season game against the Sky.
Information courtesy of the Chicago Sky.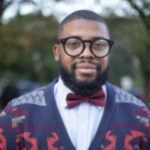 Joseph Phillips is the Sports Editor for the Chicago Crusader Newspaper. He is a Chicago native, who has been a sports writer for over 17 years. He also hosts the SC Media News and Sports Network Q&A radio show on WHPK 88.5 FM Chicago.