For the first time in 25 years, the Chicago Bulls visited Paris, France on Thursday, January 19, and defeated the Detroit Pistons 126-108 in front of a packed house at Accor Arena.
Bulls guard Zach LaVine led all scorers with 30 points in the victory.
"It's great for people here in Paris to get an up-close look at the NBA," said Bulls coach Billy Donovan via ESPN. "It makes you realize that the sport is followed so closely around the world. It was amazing. The place was sold out."
The last time the team visited the country was back in 1997 at the McDonald's Championship games which featured Michael Jordan and the World Champion Chicago Bulls. This event also took place in Paris, France at the Palais Omnisports de Paris-Bercy [arena].
According to the McDonald's Championship games, the teams that took part in the 8th edition of the tournament back then were the Chicago Bulls, Paris Basket Racing (France), Olympiacos Piraeus (Greece), Atenas de Cordoba (Argentina), Benetton Treviso (Italy) and FC Barcelona Banca Catalana (Spain).
The 1996 and 1998 NBA champions Chicago Bulls beat Olympiacos in the finals.Surprisingly, both the Italian and Spanish champions, traditional European powerhouses Benetton and FC Barcelona, lost their preliminary stage games and were forced to battle for 5th place.
The Chicago Bulls instead led by Michael Jordan, and without Scottie Pippen managed to win their semifinal game against the hosts PSG Racing coached by Božidar Maljković, by 89-82. In the final game Chicago Bulls faced European champions Olympiacos Piraeus.
The Greek side coached by legendary Serbian coach Dušan Ivković proved stronger than PSG Racing, but the Bulls pulled the best of their abilities and cruised to an easy 104-78 win.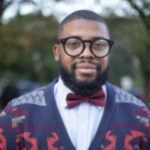 Joseph Phillips is the Sports Editor for the Chicago Crusader Newspaper. He is a Chicago native, who has been a sports writer for over 17 years. He also hosts the SC Media News and Sports Network Q&A radio show on WHPK 88.5 FM Chicago.