After defeating the Detroit Pistons on Friday, December 30, the Chicago Bulls would lose to the Cleveland Cavaliers, 103-102 on Saturday, December 31, at home.
The Bulls came close to earning another buzzer beater victory on New Year's Eve, but missed on their final play of regulation. DeMar DeRozan nearly made a baseline jumper as time expired. DeRozan led his team in scoring with 21 points in the loss. "I think the whole world knew (who was going to take the last shot)," said Cavaliers guard Caris LeVert, via the Associated Press. "He makes those shots all the time." Levert, who played with the Indiana Pacers last season when DeRozan made a buzzer beater last New Years Eve, refused to allow the Bulls to repeat history. Levert played a huge role in the Cavaliers victory over the Bulls, scoring a game-high 23 points on Saturday night. "We got a defensive stop late to give ourselves a chance, but certainly the first 47 (minutes) was like a grind for us," said Bulls coach Billy Donovan via the Associated Press. "But I think our guys battled through it and tried the best they could." Final Score: Bulls 102, Cavaliers 103. Up next, the Bulls will have a rematch with the Cleveland Cavaliers on Monday, January 2, on the road. Game time 6 p.m.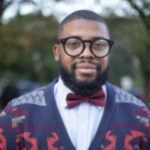 Joseph Phillips is the Sports Editor for the Chicago Crusader Newspaper. He is a Chicago native, who has been a sports writer for over 17 years. He also hosts the SC Media News and Sports Network Q&A radio show on WHPK 88.5 FM Chicago.