Photo caption: Chicago Bulls Logo (credit: NBA.com)
The Chicago Bulls lost their 31st game of the season with a 100-91 loss to Orlando on Monday, February 13, at the United Center. The Bulls shot 40.7 percent from the field versus Orlando.
"We know what we need to do," said Markelle Fultz via ESPN, who scored 18 points in the contest. "I think today we did a great job as players, just talking amongst each other and understanding that we're gonna be in a situation and we've got to find a way to get through it. I think that's what you saw tonight. We just all talked to each other, continued to push each other and not get too frustrated when they got it down to five."
The Bulls were outscored in every quarter in Monday night's contest. The team allowed a 25-21 first quarter, 24-23 second quarter, 27-24 third quarter and a 24-23 fourth quarter to close out the game.
The team was led by Zach LaVine, who scored 26 points and grabbed nine rebounds in 40 minutes of play. LaVine scored 26 of the team's 91 points on Monday.
"I think it's just a normal instinct — let's just drive the ball in there, let's drive it to the basket," said Bulls coach Billy Donovan via ESPN. "What happened is two times we had charges and a few times we had spray-outs that weren't there, that weren't open, that we turned the ball over."
Final Score: Chicago 91, Orlando 100
With the loss, the Bulls are now 26-31 on the season. The team will play their next game on Wednesday, February 15, versus the Indiana Pacers. Game time 6 p.m.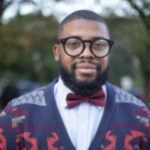 Joseph Phillips is the Sports Editor for the Chicago Crusader Newspaper. He is a Chicago native, who has been a sports writer for over 17 years. He also hosts the SC Media News and Sports Network Q&A radio show on WHPK 88.5 FM Chicago.