Photo caption: Chicago Bulls Guard Lonzo Ball
On behalf of Chicago Bulls Executive Vice President – Basketball Operations Artūras Karnišovas, the team announced that Lonzo Ball will not play this season.
According to NBA.com, Ball has undergone two surgeries on his knee since January 14, 2022, which is the last time he played a game for Chicago. After the most recent surgery in September, Ball was scheduled to be re-evaluated in four to six weeks. But he has been unable to participate in basketball-related activities without experiencing discomfort.
"Despite making significant increases in strength and function over the past several months, Bulls guard Lonzo Ball continues to experience performance limiting discomfort during participation in high-level, basketball-related activities," said Karnišovas via a statement.

"Considering the required time period to achieve the necessary level of fitness to return-to-play and the current stage of the NBA season, Ball will not return this season. The focus for Ball will continue to be on the resolution of his discomfort and a full return for the 2023-24 season."
Ball will use this off-season to recover from the injury. Bulls' fans are hoping for a healthy Ball next season and a speedy recovery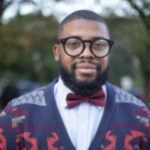 Joseph Phillips is the Sports Editor for the Chicago Crusader Newspaper. He is a Chicago native, who has been a sports writer for over 17 years. He also hosts the SC Media News and Sports Network Q&A radio show on WHPK 88.5 FM Chicago.