The Chicago Bulls dropped to 4-7 on the season with a 118-109 loss to the Milwaukee Bucks on Monday, November 13, on the road.
Center Nikola Vucevic led the Bulls in scoring with 26 points and 12 rebounds versus the Bucks on Monday. The big man had a good scoring night in spite of the team shooting poorly from the field.
"When you have those off shooting nights, the things that I felt like hurt us were the offensive rebounding, the timely ones they got back, and certainly some of the transition, (we were) not matched up and gave some open looks," Bulls coach Billy Donovan said via the Associated Press.
In addition to a poor shooting night by the team, guard Zach LaVine and forward DeMar DeRozan combined to shoot an abysmal 8 of 33 from the field.
LaVine, who has struggled of late, finished second in team scoring with 20 points (on 5 of 19 shooting from the field) and DeRozan added 11 points (on 3 of 14 shooting from the field).
The Bulls had no answer for Bucks forward Giannis Antetokounmpo, who finished with a game-high 35 points in the victory.
Final Score: Chicago 109, Milwaukee 118
Following the loss to the Bucks on Monday night, the Bulls will play Orlando on Wednesday, November 15, at the United Center. Game time is 7 p.m.
According to Bulls PR, the team is ranked 1st in the NBA with a league-low 11.4 turnovers per game. Chicago had a season-low 7 TOs versus Detroit, marking its third game with single-digit TOs this season, tied for the most such games in the NBA in 2023-24. Chicago 114 turnovers through 10 games in 2023-24, marks the lowest 10-game total to open a season by a Bulls team since at least 1973-74 (when the NBA began tracking team turnovers), according to EliasSports.
In the loss to the Bucks, center Nikola Vucevic posted his second double-double in back-to-back games (11/12-11/13) and the 475th of his career. He currently leads all active centers in career double-doubles recorded.
Crusader Player of the Game:
Nikola Vucevic, Bulls, scored a team-high 26 points in the loss.
(Information courtesy of Bulls PR, EliasSports and the Associated Press).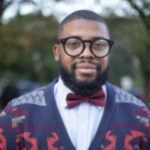 Joseph Phillips is the Sports Editor for the Chicago Crusader Newspaper. He is a Chicago native, who has been a sports writer for over 17 years. He also hosts the SC Media News and Sports Network Q&A radio show on WHPK 88.5 FM Chicago.