CHICAGO BULLS VS DETROIT PISTONS at United Center Sunday November 12 2023  Detroit lead the game by ten points in the first quarter. During the last few minutes of the first quarter the Bulls would catch up and eventually takes the lead. Photo by Marcus Robinson
Thanks to a team-high 29 points by forward DeMar DeRozan, the Chicago Bulls prevailed over the Detroit Pistons 119-108, on Sunday, November 12, at the United Center. 
The Bulls outscored the Pistons 33-19 in the second quarter and 35-27 in the fourth quarter to close out the game.
"The passion, I don't think a lot of people get to see within the guys," DeRozan said via the Associated Press. "Just wanting to figure it out. On the outside a lot of people look at as a lot of chaos, the whole team meeting thing and everything. Everyone in this locker room wants to win."
Chicago had 25 points off turnovers versus the Pistons, giving the Bulls 85 pts off turnovers the last 3 games. The Bulls 85 points off opponent miscues over a 3-game span ties the 2nd-highest 3-game total in team history (team record: 87, 3/29/23–4/2/23).
Bulls center Nikola Vucevic posted another double double on the season, finishing second in team scoring with 21 points and 12 rebounds in the contest.
"For us to just to kind of catch a rhythm of things," DeRozan said via the AP. "We lost a tough one to a great Phoenix team the other day that would've gave us a big energy going into these games, but we passed that one. We had to pay Detroit back for getting us at their place, now we have another opportunity to go down and play against an extremely talented Milwaukee Bucks team."
Final Score: Bulls 119, Pistons 108
With the win, the Bulls are now 4-6 in the season. The team will play their next game on Monday versus the Milwaukee Bucks on the road. Game time 7 p.m.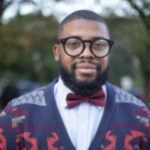 Joseph Phillips is the Sports Editor for the Chicago Crusader Newspaper. He is a Chicago native, who has been a sports writer for over 17 years. He also hosts the SC Media News and Sports Network Q&A radio show on WHPK 88.5 FM Chicago.