Photo caption: DeMar DeRozan
In a recent statement, the Chicago Bulls franchise announced guard/forward DeMar DeRozan has been selected as a reserve for the 2023 NBA All-Star Game to be held in Salt Lake City, Utah, February 19.
According to the Chicago Bulls, DeRozan earned his sixth career NBA All-Star honors, including his second-straight with Chicago. He is the 15th player in franchise history with multiple All-Star selections while suiting up for the Bulls.
DeRozan has averaged 26.3 points, 4.9 rebounds, 5.0 assists and 1.0 steals in 36.2 minutes over 47 games (all starts) in 2022-23. He leads Chicago in both scoring and passing this season, while also posting shooting clips of .511 from the field and .886 from the free-throw line.
He is currently on pace to join Michael Jordan as the only players in franchise history with at least 25.0 points per game, a .500 field-goal percentage and 1.0 steals per contest in a season.
Now in his 14th NBA season, DeRozan is second in the NBA in clutch points (116) and fifth in total fourth-quarter points (329), while ranking 15th overall in the league in scoring average (26.3 ppg). He has 16, 30-point games and four, 40-point performances on the year, which is the 13th and ninth-most in the NBA, respectively.
The former USC product is one of 12 NBA players to average minimums of 25.0 points, 4.0 rebounds and 5.0 assists in 2022-23.
A Compton, California, native, DeRozan became the 50th player in NBA history to reach 20,000 career points and also played in his 1,000th career NBA game this season.
He is a three-time All-NBA selection (Second Team in 2017-18 and 2021-22, Third Team in 2016-17) and holds career averages of 21.0 points, 4.4 rebounds, 3.9 assists and 1.0 steals in 34.4 minutes through 1,004 NBA games (992 starts).
The reserves for the 2023 NBA All-Star Game are selected by NBA head coaches. Each head coach voted for seven players in his conference: two guards, three frontcourt players and two additional players at any position. The head coaches are not permitted to vote for players from their own team.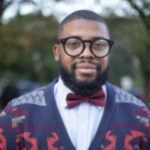 Joseph Phillips is the Sports Editor for the Chicago Crusader Newspaper. He is a Chicago native, who has been a sports writer for over 17 years. He also hosts the SC Media News and Sports Network Q&A radio show on WHPK 88.5 FM Chicago.