Photo caption: Chicago Bulls logo (credit: NBA.com)
The Chicago Bulls moved into 10th place of the Eastern Conference playing spot with a 119-111 victory over the Houston Rockets on Saturday, March 11, on the road.
The Bulls were led by guard Zach LaVine, who finished with a game-high 36 points in Saturday night's win over the Rockets. The Rockets young core had no answer for the Bulls in the fourth quarter.
"It was tough out there," said LaVine via the Associated Press. "It was a track meet. Guys out there were tired. They're better than what their record says. And they've got a lot of guys over there that can make shots. So, you've got to really play them and they're going to make you beat them."
After being down four points in the final quarter, the Bulls stormed back with a huge run to close out the game. Chicago outscored the Rockets 32-23 in the second quarter and 32-16 in the fourth quarter.
Forward DeMar DeRozan contributed to his team's offense on Saturday night in a mighty way, scoring 27 points and grabbing seven rebounds in the win.
Final Score: Bulls 119, Rockets 111
With the victory, the Bulls improved to 31-36 on the season.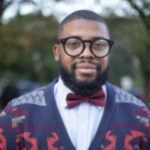 Joseph Phillips is the Sports Editor for the Chicago Crusader Newspaper. He is a Chicago native, who has been a sports writer for over 17 years. He also hosts the SC Media News and Sports Network Q&A radio show on WHPK 88.5 FM Chicago.