Photo caption: CHICAGO BEARS QUARTERBACK Justin Fields (#1) runs during the week 1 matchup against rival Green Bay Packers. (Photos courtesy Chicago Bears)
After a successful off season where the team added several key free-agent additions to the roster, quarterback Justin Fields and the Chicago Bears fell to Division rivals, the Green Bay Packers, 38-20 on Sunday, September 10, at Soldier Field.
"Just self-inflicted penalties," said Fields about the team's offensive performance.
"Like I said before, it's hard to have success, hard to put yourself in a good position to convert on third downs, score in the red zone, if you're hurting yourself. You're first-and-15, third-and-10, backed up for a good period of the game. Just field position. I think overall, [we] just got to straighten that up. When we get in the goal zone, we got to score touchdowns."
Fields added, "Yeah, I think that was kind of the most frustrating part, was just getting backed up. Starting the drive then, boom, penalty. We get a nice run, then holding. Just penalties, self-inflicted wounds."
According to the Bears, Fields picked up where he left off last season, leading the team in rushing with 59 yards during the afternoon.
With his performance, he surpassed former Bears QB Jim Harbaugh (1,609) for second on the Bears' All-Time QB Rushing List. Fields (1,622) now only sits behind Bobby Douglass (2,470).
Fields also completed 10 passes in the first half for 96 yards, the sixth-most passing yards for Fields in a first half of his career.
He also connected with wide receiver Darnell Mooney for a 20-yard touchdown pass to cap off a six-play, 65-yard drive with 1:05 left in the third quarter. This marked Fields' 26th career touchdown pass, along with Mooney's 11th career receiving touchdown.
Running back Khalil Herbert went on to score the two-point conversion following the touchdown, the first successful two-point conversion of his career. Last season, the Bears converted twice on two-point conversions.
In addition to the Bears' offense, the Bears' defense allowed just 44 yards in the first quarter and 100 yards in the first half. This was the third-fewest yards allowed in a first quarter and second-fewest in a first half since Coach Matt Eberflus took over the team.
"Yeah, so obviously I just got out of the locker room with the players. Very disappointed. Everybody in the locker room is disappointed in that outcome," said Eberflus.
"Looking at the game itself, the first half did some good things. Obviously going for it on the third down, ended up fumbling the snap on the first sneak. We decided it was still inches, so we decided to go for that. High percentage of making that. We just got to execute better in that moment. The defense did a good job getting them to third-and-15. They had three, third downs to get off the field. There we didn't get that done. That's why they scored on the first one."
Defensive lineman Yannick Ngakoue got to Packers' quarterback Jordan Love for a sack (-8 yards) with 0:37 left in the second quarter, logging his first sack in a Bears' uniform and 66th of his career.
He is one of only two players to log at least 8.0 sacks in each of the last six seasons (Von Miller) and currently ranks 14th in sacks among active players. Linebacker T.J. Edwards led the Bears' defense with 14 total tackles (six solo). Fellow linebacker Tremaine Edmunds was right behind Edwards, logging eight total tackles (seven solo) along with two tackles for loss.
Kicker Cairo Santos finished two for two on field goal attempts, connecting from 47 and 29 yards. His 47-yarder was tied for the sixth-longest field goal all-time for the Bears in a Week 1 matchup. Santos was 21-of-23 (91.3 percent) in 2022, the seventh-best percentage in the NFL and fourth-best among NFC kickers.
Final Score: Bears 20, Packers 38.
With the loss, the Bears are now 0-1 on the season and will play the Tampa Bay Buccaneers on Sunday, September 17, on the road.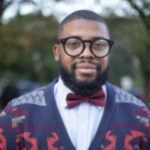 Joseph Phillips is the Sports Editor for the Chicago Crusader Newspaper. He is a Chicago native, who has been a sports writer for over 17 years. He also hosts the SC Media News and Sports Network Q&A radio show on WHPK 88.5 FM Chicago.