The Chicago Bears improved to 2-0 on the season with a 27-11 victory over the Seattle Seahawks on Thursday, August 18, on the road.
The Bears defense shut out the Seahawks offense in the first half and surrendered 11 total points throughout the game. Bears head coach Matt Eberflus said overall he was proud of his team's performance.
"Overall, it was a good performance," said coach Eberflus.
"Solid performance for our group. To go back and really just to talk about our football team, this was our first time we traveled together. The logistics team did a great job of setting everything up with hotel, air travel, meals. I thought it was excellent."
Eberflus continued: "The meeting space that we stayed here was really good. Got a good chance to have walkthroughs. When you have these night games, a lot of times what you'll do is you'll have meetings and extra walkthroughs and that was beneficial for us. One of the goals for us coming out of our first performance from last week was to start a little bit better."
In spite of a dominant performance by the Bears defensive unit, Eberflus wanted to have a faster start from his group in game two of the preseason, and that they did. The team scored 3 points on their first drive thanks to QB Justin Fields going 5 of 7 for 39 yards and kicker Cairo Santos' field goal. The Bears led 3-0.
Following the field goal by Santos, the Bears offense exploded for 24 more points over the next three quarters. The team scored 14 points in the second quarter, seven points in the third quarter, and three points to close out the game.
"We came out, Justin [Fields] had a nice drive, created a field goal there for us and the defense came out in their first two series and had two three-and-outs, which was excellent.
"And then we ended up scoring a touchdown with our second offensive possession. In the third quarter, we came out and had a nice defensive stop, created a short field, played complimentary football there. Drove the ball down and scored another touchdown there to start the second half. That was really one of our goals that we wanted to accomplish and I think we got that done," Eberflus said.
Final Score: Bears 27,
Seahawks 11.
After the win on August 18, the Bears will next play the Cleveland Browns on Saturday, August 27, on the road. Game time is 6 p.m.
Chicago Crusader Players of the Game:
The Bears defensive unit surrendered 11 total points over four quarters.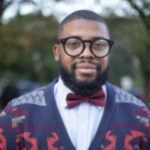 Joseph Phillips is the Sports Editor for the Chicago Crusader Newspaper. He is a Chicago native, who has been a sports writer for over 17 years. He also hosts the SC Media News and Sports Network Q&A radio show on WHPK 88.5 FM Chicago.