Sometimes we should take time to praise folk doing great things. These stories of two amazing colleagues fall into that awesome category this week. Let's take a moment to sing their praise!
Roxanne Gregg, currently the director of the Indiana University-Purdue University Indianapolis (IUPUI) TRIO Upward Bound program, has been appointed executive director of the University of Notre Dame's TRIO programs, which include Talent Search and Upward Bound.
"Roxanne's leadership, experience and vision make her an excellent person to fill such an important role with Notre Dame's TRIO programs," said the Rev. Canon Hugh R. Page Jr., Notre Dame's vice president for institutional transformation and adviser to the president.
"Her passion for providing educational opportunities to young people will be of immense value as she helps guide our TRIO programs at a critical juncture. We are delighted to welcome her to the Notre Dame community."
Gregg comes to this role with more than 25 years of combined experience in advising, student support and development, first-year-of-college transitions and Upward Bound.
She earned a Bachelor of Arts degree in chemistry and mathematics from Indiana University-Purdue University Fort Wayne and an MBA in management and human resources from Indiana Institute of Technology.
She will begin her appointment at Notre Dame on August 1.
TRIO programs are federally funded college opportunity programs that motivate and support students from disadvantaged backgrounds in their pursuit of a college degree.
The programs provide academic tutoring, personal counseling, mentoring, financial guidance and other necessary support for educational access and retention to local students. Notre Dame's TRIO programs (Upward Bound and Talent Search) serve first-generation and low-income students from the South Bend Community School Corp.
The primary focus of Notre Dame's TRIO programs is increasing college graduation rates in order to ensure South Bend's competitiveness in the global economy by helping to build a highly-educated and highly-skilled workforce.
After 21 years, Dr. Khalilah A. Shabazz has accepted the position as the inaugural Vice President and Chief Diversity Officer at Butler University. In actuality, Dr. Shabazz's tenure with IUPUI extends beyond her employment. Each of her three degrees was earned from both IU and Purdue Schools on the IUPUI campus.
Her work with the national Student African American Brotherhood (SAAB) inspired Dr. Shabazz to create SAAS—the Student African American Sisterhood at IUPUI. Today there are more than 20 SAAS chapters at universities across the United States.
Dr. Shabazz was also inspired to develop the Diversity Enrichment Achievement Program while at IUPUI. Borrowing from and relying on the foundation established by IUPUI student activists in the Black Student Initiative,
Dr. Shabazz crafted the language for the "Through Their Eyes Scholarship," available to descendants of those who lost their homes with the creation of IUPUI.
Along with Dr. Eric Williams, she shared the stories of our students with leaders across the IUPUI campus through "Our Campus, Our Voices: IUPUI Black Student Experiences;" has been an active member of multiple committees, a highly sought after speaker and trainer and, most recently, served as IUPUI's Assistant Vice Chancellor for Student Diversity.
The opportunity afforded her is one for which Khalilah Shabazz has been preparing her entire career. In joining Butler University, she is returning to the home of her beloved sorority Sigma Gamma Rho, which counts among its founders Khalilah's great-grandmother and celebrated its 100th year this past weekend at the Indianapolis Convention Center. Dr. Shabazz is returning to the institution to continue the work begun by the Sigma Gamma Rho founders.
Congratulations Roxanne and Khalilah! Black Girl Magic to the Highest!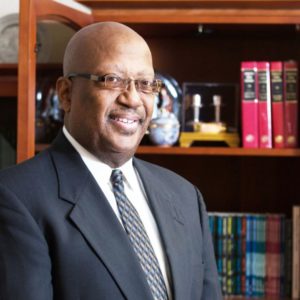 CIRCLE CITY CONNECTION by Vernon A. Williams is a series of essays on myriad topics that include social issues, human interest, entertainment and profiles of difference-makers who are forging change in a constantly evolving society. Williams is a 40-year veteran journalist based in Indianapolis, IN – commonly referred to as The Circle City. Send comments or questions to: [email protected].