First of all, we need to stop acting like there was ever a time during which American schools at any level provided an inclusive scope of the contributions of Black citizens. Removing Black history from this nation's curriculum is a non-issue because there was none to remove.
Even during the brief period of raised social consciousness of 2020, there were teachers in the news for lesson plans that included such learning activities as forcing Black and white students to role play the brutality of enslavement. There was a little outcry over how this made Black students feel.
And yet we are to assume that it is morally responsible to shield white students from the sins of their lineage. God forbid we arm them with the truth and see how they react. Instead, we opt to perpetuate a "we" and "they" scenario that contributes to racial antipathy.
Every American child should know the truth and be ashamed knowing that slavery, Jim Crow and systemic racism are as commonplace in this nation as ribs on the grill every 4th of July and apple pie.
The lie is that revealing the truth is condemnation of an entire race. It is not. If we told the truth, we could look at the Quakers and white abolitionists who fought relentlessly against slavery. We would celebrate those who joined the civil rights struggle a century later. We would acknowledge whites working diligently today to create an anti-racial society.
This is not an "either/or" proposition.
No one is suggesting that Black history be used to denigrate white Americans. There is so much of our story that exists outside the realm of racial dynamics that illustrate the rich culture Black Americans exude and their brilliance in every field of endeavor. The objective is to simply tell the truth.
When people talk about highlighting the contributions of Black citizens, there should be no assumption that it is only plausible from confrontational perspectives, rather than daring to accent how so many of our white brothers and sisters have partnered with us in our plight. Exposing critical collaborations can only help convey a broader understanding of what we can accomplish together.
But none of this can be done if the strategy remains to distort, ignore or deny better truths that are a part of our American landscape. This society has become increasingly comfortable living a lie because it is so much easier than grappling with reality. We can't move forward until we manage to face that.
Dr. Martin Luther King, Jr., said, "The only way to redeem the soul of America is to remove and eradicate racism in all of its dimensions." That is an uncomplicated, non-negotiable fact. Those who fear truth have it backwards.
The classroom should not be the exception to the noble agenda. It should be at the vanguard.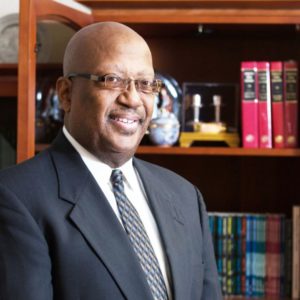 CIRCLE CITY CONNECTION by Vernon A. Williams is a series of essays on myriad topics that include social issues, human interest, entertainment and profiles of difference-makers who are forging change in a constantly evolving society. Williams is a 40-year veteran journalist based in Indianapolis, IN – commonly referred to as The Circle City. Send comments or questions to: [email protected].