Chicago West Community Music Center in collaboration with the Joel Hall Dancers present "Sweet Freedom Suite," a dance suite in four movements, on September 11 at 3 p.m. at the Garfield Park Conservatory, 300 N. Central Park Ave. in Chicago.
The suite, which is an open rehearsal, celebrates the lives of four freedom fighters Harriet Tubman, Fannie Lou Hamer, Rev. Martin Luther King, Jr., and Nelson Mandela.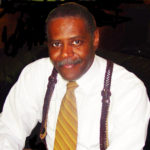 "We want to celebrate and honor the lives of these great freedom fighters," says Howard Sandifer, founder of the Chicago West Community Music Center. "These four individuals are so different yet their cause, their fight for freedom, was the same."
The suite will also acknowledge the thousands of people who died during the 9/11 attacks in 2001, Sandifer says.
"We want to honor them, too. We will have a moment of silence for them as well as those in Highland Park, Uvalde, Texas, those who lost their lives in the streets of Chicago and throughout the nation."
The original score was composed by Sandifer, with choreography by Joel Hall, founder of Joel Hall Dancers.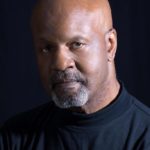 "This is beautiful music that is being interpreted through movement of these four characters," says Hall. "It's not a literary story, it is not complete. It's a work in progress."
Hall adds," I would like the audience to come in and enjoy the experience of the essence of who Joel Hall is and the essence of who Howard Sandifer [is]. I'm very excited to premiere this ongoing work."
Tickets are $10 at the box office. Free and reduced tickets are also available.
The event is in collaboration with the Garfield Park Conservatory Alliance.
Elaine Hegwood Bowen, M.S.J., is the Entertainment Editor for the Chicago Crusader. She is a National Newspaper Publishers Association 'Entertainment Writing' award winner, contributor to "Rust Belt Chicago" and the author of "Old School Adventures from Englewood: South Side of Chicago." For info, Old School Adventures from Englewood—South Side of Chicago (lulu.com) or email: [email protected].