National Urban League President and CEO Marc H. Morial and Urban League of Northwest Indiana President and CEO Dr. Vanessa Allen-McCloud have called on Purdue Northwest Chancellor Thomas L. Keon to resign from the affiliate's board of directors following his racially insensitive comment at last month's commencement ceremony.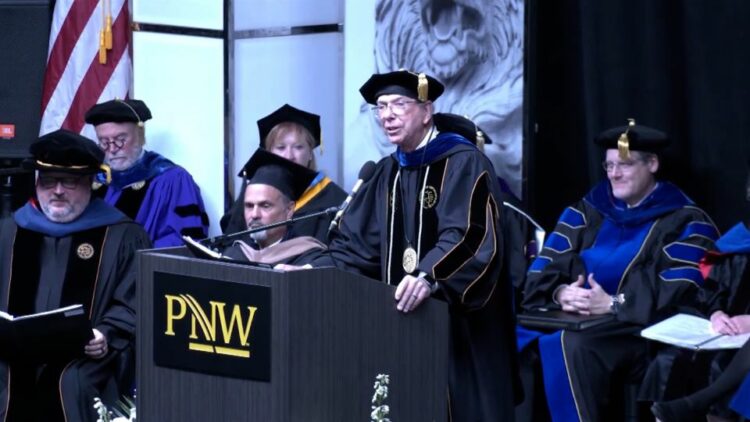 They also urged the university to establish a Diversity, Equity and Inclusion (DEI) committee, and require senior faculty and staff to participate in DEI training. The NWI Urban League would provide the DEI training and work collaboratively with the committee.
"As you know, the Urban League of Northwest Indiana is responsible for supporting community activities and actions that promote an appreciation for diversity, equity, and inclusion," McCloud and Board Chair Yolanda Davis wrote in a letter to Keon. "This includes weighing in and responding to incidents of racism, bias and a host of other 'isms' that create barriers, misperceptions and hurt."
The letter was prompted by an incident at the December 10 graduation ceremony, when a commencement speaker talked about using a made-up language to calm children, including his granddaughter. Keon then spoke in gibberish, adding, "That's sort of my Asian version of his …" before trailing off.
"Our hope is that the community will regard this incident as an opportunity to examine the issues of unconscious bias and systemic racism," Morial said. "We look forward to working with the university to create a more welcoming and cooperative community."
McCloud and Davis wrote to Keon, "We know that this has been a trying time and want to work collaboratively with you to be a part of the solution."
For more information about the mission and work of the Urban League of NWI, visit www.ulnwi.org.