After establishing a 2-1 series lead with a Game 3 victory on Sunday, the Chicago Sky fell to the Connecticut Sun 104-80 in Game 4 of the best of 5 series.
The Sky was outscored 30-22 in the first quarter, 28-19 in the second quarter, 25-20 in the third quarter and 21-19 in the fourth quarter to tie the series at 2-2.
In the first quarter, the Sun went on a quick 10-2 run and ended the first half on a 20-8 run. In the third quarter, the Sun went on a 17-6 run from 2:16 in the third quarter to 7:27 in the fourth quarter.
The Sky would make one last run in the fourth quarter but fell short in their effort to close out the series.
Final Score: Sun 104, Sky 80.
In spite of the loss, the Sky remained one game from advancing to the WNBA Finals. Game 5, will be in Chicago for a win-or-go-home matchup for a ticket to the 2022 WNBA Finals.
The matchup will be the ninth meeting of the 2022 season between the Sun and Sky. The Sky are now 6-2 against the Sun this season. The Sky are on the verge of being eliminated if they lose Game 5 on Thursday in Chicago.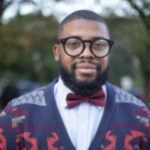 Joseph Phillips is the Sports Editor for the Chicago Crusader Newspaper. He is a Chicago native, who has been a sports writer for over 17 years. He also hosts the SC Media News and Sports Network Q&A radio show on WHPK 88.5 FM Chicago.