With unbridled enthusiasm, the world witnessed the climatic final act of the brilliant, incomparable Serena Williams, arguably the greatest athlete of all time. That she entered the U.S. Open at age 40, the mother of a kindergarten age daughter was daring enough. That she won her first two rounds and was only defeated after a grueling three-hour battle that required three intense sets, was unbelievable.
Tennis has never been at the top of the list of Black spectator or participatory sports. Nonetheless, we have enjoyed iconic contributors to the sport such as Arthur Ashe and Althea Gibson. But even their legendary achievements were tainted by racism that permeated the sport and venues at which matches were played. They were anomalies who broke barriers but did not cause an influx of melanin onto the court.
The reason has nothing to do with any shortcomings of the prowess or legacy of the iconic Ashe or Gibson. Both were inspirational heroes of their period.
It has more to do with the fact that those growing up in urban settings rarely found access to tennis courts, much less the dollars required for costly equipment to play the game at even a recreational level. Comparatively, baseball only requires an open area while basketball rims sprout in our community like dandelions.
Tennis has always been a sport considered for the most elite, the affluent.
For example, one would have to be of considerable economic comfort to have a tennis court built at their home. There are many Blacks who meet or surpass that capacity today, but tennis is still not as commonplace as other sports.
Golf is another expensive sport Black students in impoverished neighborhoods have limited exposure to, Tiger Woods or not. Increasingly, Blacks are gaining memberships to country clubs and in love with seizing every opportunity to hit "the links" during their leisure time trying to get in 18 holes. But once again, the level of mass appeal for the sport is dictated by economics and income.
My brother, Floyd Williams, excelled in the sport and was on the Roosevelt Panther tennis team. My close friend Eric Johnson has been playing tennis as far back as I can remember. My Gary Info News colleague and friend Carmen Wray-Woodson was a West Side Cougar tennis standout. And make no mistake, my alma mater believed in well-rounded students, offering physical education that included tennis, swimming and golf.
Nonetheless, I can probably count the number of rabid tennis enthusiasts I knew personally on one hand. And I won't need many more fingers to count those with whom I am familiar in the professional ranks. And I'm a sports fan.
And yet in that atmosphere Richard Williams nurtured Venus and Serena Williams, once ranked Number One and Number Two in the world at the same time. Astonishing!
From the beginning their father warned: "They (whites) don't want you here."
That only gave the young athletes more incentive to excel. Serena would subsequently endure body shaming, insults, racist taunts from crowds, and other unimaginable indignities that never factored into the careers of her white counterparts.
That's why it is foolish to even argue whether or not she is the greatest who ever played the game. She obliterated the competition despite "always having a red 'X'" on her back as a target.
It is the end of an era.
Many Black people who seldom watched tennis before the Williams sisters played are unlikely to follow the sport passionately from this point, except for matches that involve a handful of young Black protégés vying to follow the path cleared by the excellence that is Serena Williams. And countless girls across the country are harboring dreams of being like Serena when they grow up.
They will emulate the style, the bold fashion, the outspokenness, the courageous stances against the system, the resilience of rebounding after adversity, the strength to reject definition from others, the consciousness to reach back and help with her vast fortune and example.
In the movie Black Panther, set in Wakanda, African Americans proudly embraced fictitious protagonists.
In the nonfiction story of tennis great Serena Williams, Blacks enjoyed an opportunity to witness the life, times and career of a real-life Superhero. Two or three words best define her legacy. Champion. The best.
Thank you Serena!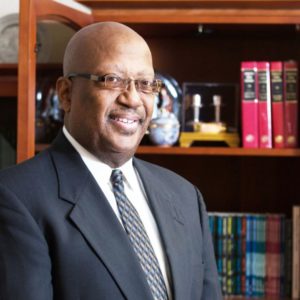 CIRCLE CITY CONNECTION by Vernon A. Williams is a series of essays on myriad topics that include social issues, human interest, entertainment and profiles of difference-makers who are forging change in a constantly evolving society. Williams is a 40-year veteran journalist based in Indianapolis, IN – commonly referred to as The Circle City. Send comments or questions to: [email protected]