Regarded as one of the greatest women professional athletes of all time, tennis champion Serena Williams retired after losing in the 3rd round of the 2022 US Open Championship on Friday, September 2, in New York.
Williams' loss came after a huge win over a ranked opponent in the 2nd round of last week's event. In the final match of her career, the 23-time Grand Slam Champion bid farewell to both her fans of New York City, and across the world.
"I just [want to] thank everyone that's here who['ve] been on my side for so many years and decades," said Williams, in her final post-game, on-the-court interview. "But it all started with my parents, and they deserve everything."
During the interview, Williams tearfully thanked her father, her mother and her sister Venus Williams, who played with Serena throughout her career. She also thanked her fans several times as well.
Williams was ranked as the world's No. 1 female tennis player in singles by the Women's Tennis Association (WTA) for 319 weeks. This included a joint-record of 186 consecutive weeks, and she finished as the year-end No. 1 five times.
Williams won 23 Grand Slam singles titles, the most by any player in the Open Era, and the second-most of all time (behind Margaret Court's 24).
Along with her older sister Venus, Serena Williams was coached by her parents, Oracene Price and Richard Williams. Turning professional in 1995, she won her first major singles title at the 1999 US Open.
From the 2002 French Open to the 2003 Australian Open, Williams was dominant on the tennis court. She went on to win all four major singles titles (each time over Venus in the final) to achieve a non-calendar year Grand Slam and the career Grand Slam, known as the "Serena Slam."
The next few years saw her claim two more singles majors, but she suffered from injury and a decline in form. Beginning in 2007, however, she gradually returned to form despite continued injuries, retaking the world No. 1 singles ranking.
Beginning at the 2012 Wimbledon Championships, Williams returned to dominance, claiming Olympic Gold and becoming the first tennis player to achieve a Career Golden Slam in both singles and doubles.
Williams won 8 of 13 singles majors, including all four in a row from 2014–15 to achieve a second "Serena Slam."
At the 2017 Australian Open, she won her 23rd major singles title, surpassing Steffi Graf's Open Era record. She then took a break from professional tennis after becoming pregnant, and has reached four major finals since returning to play.
During her career, Williams also won 14 major women's doubles titles, all with her sister Venus, and the pair was unbeaten in Grand Slam doubles finals as well.
This includes a non-calendar year Grand Slam between the 2009 Wimbledon Championships and the 2010 French Open, which granted the sisters the doubles world No. 1 ranking.
Serena won four Olympic gold medals, three in women's doubles, an all-time joint record shared with her sister. She has also won two major mixed doubles titles, both in 1998. In August 2022, Williams announced her impending retirement from professional tennis.
Williams is widely considered one of the greatest tennis players of all time. She played 25 years in the world of tennis.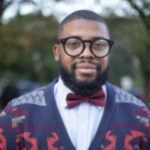 Joseph Phillips is the Sports Editor for the Chicago Crusader Newspaper. He is a Chicago native, who has been a sports writer for over 17 years. He also hosts the SC Media News and Sports Network Q&A radio show on WHPK 88.5 FM Chicago.