The NFL Foundation in collaboration with the Dallas Cowboys and the Houston Texans will donate funds in support of victims of the Texas school shooting tragedy. The three entities will donate a combined $400,000, with $200,000 going to the Robb School Memorial Fund and $200,000 to the Uvalde Strong Fund.
The Uvalde Strong Fund, which is being coordinated through the Community Foundation of the Texas Hill Country, is a relief fund established to support Uvalde residents – individuals, families, and community organizations healing from the tragedy at Robb Elementary School.
Following the tragedy of Uvalde, the Texans organization announced earlier that it will match donations made by its players and contributing a combined $400,000 between the team and its players to the Robb School Memorial Fund.
The $800,000 total will support the families of the victims, survivors and the Uvalde community as they seek to recover from the tragedy of the Robb Elementary School shooting.
The Robb School Memorial Fund is operating in collaboration with the OneStar Foundation and is supported by the Uvalde Consolidated Independent School District, among other local organizations and officials.
The fund has been opened at First State Bank of Uvalde in Uvalde, TX for the families of Robb Elementary School and 100 percent of all donations are charitable and will go to the victims and survivors of the incident. Anyone wishing to make contributions to the victims can visit https://onestarfoundation.org/donate/.
For more information on how to donate to the Uvalde Strong Fund visit https://cftexashillcountry.fcsuite.com/erp/donate/create?funit_id=2452.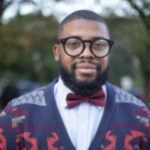 Joseph Phillips is the Sports Editor for the Chicago Crusader Newspaper. He is a Chicago native, who has been a sports writer for over 17 years. He also hosts the SC Media News and Sports Network Q&A radio show on WHPK 88.5 FM Chicago.