With a focus to expand its brand internationally, the NFL made the Philadelphia Eagles its first NFL Club to enter Africa and the Los Angeles Rams to extend its Club to New Zealand.
NFL Executive Vice President, Club Business & League Events Peter O'Reilly said, "We've seen great momentum since teams began entering their markets earlier this year.
"From launching social media accounts, to hosting in-market events, to announcing Draft picks from locations around the world, clubs are creating moments to really engage and energize our international fan base. We look forward to seeing what the Eagles and Rams have planned for their new markets."
Four new International Home Marketing Areas (IHMA) have been approved with the Los Angeles Rams adding New Zealand as their fourth IHMA and the Philadelphia Eagles granted access to Australia, New Zealand, and Ghana – the first NFL club to enter a market in Africa, said the NFL.
The program expansion will also include 19 teams, which are granted access to 30 International Home Marketing Areas across 10 different countries.
The International HMA initiative, launched in January of this year, grants NFL clubs access to international territories for marketing, fan engagement and commercialization as part of an important long-term, strategic effort to enable clubs to build their global brands while driving NFL fan growth internationally.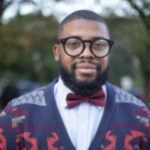 Joseph Phillips is the Sports Editor for the Chicago Crusader Newspaper. He is a Chicago native, who has been a sports writer for over 17 years. He also hosts the SC Media News and Sports Network Q&A radio show on WHPK 88.5 FM Chicago.