In a recent announcement, the NFL publicized the AFC and NFC rosters for the 2023 Pro Bowl Games presented by Verizon.
The players from each conference will compete in a series of Pro Bowl Skills competitions throughout the week and the first-ever AFC vs. NFC Flag football games held on Sunday, February 5, according to the NFL.
The 2023 Pro Bowl Games will begin with both new and fan-favorite Skills live on ESPN from 7 p.m. to 8:30 p.m. on Thursday, February 2, and continue on Sunday, February 5, with the Skills and Flag games from 3 p.m. to 6 p.m. (ET) both on the ESPN and ABC networks.
In addition to the games, roster selections were determined by the consensus votes of fans, players and coaches. Each group's vote counted one-third toward determining the 88 All-Star players.
The NFL is the only sports league that combines voting by fans, coaches and players to determine its All-Stars. It was also the first professional sports league to offer online All-Star voting in 1995.
Thirty teams had at least one player selected to the 2023 Pro Bowl Games roster, and 18 clubs had multiple players chosen as All-Stars.
The Chicago Bears did not have any players named to the Pro Bowl.
For more information, visit probowl.com/tickets to buy tickets and watch the game.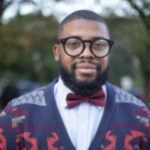 Joseph Phillips is the Sports Editor for the Chicago Crusader Newspaper. He is a Chicago native, who has been a sports writer for over 17 years. He also hosts the SC Media News and Sports Network Q&A radio show on WHPK 88.5 FM Chicago.