Known as the greatest winner in the history of professional sports, Boston Celtics great and NBA Hall of Famer Bill Russell passed away at the age of 88 on Sunday, July 31, in Mercer Island, Washington.
Russell played 13 seasons for the 17-time World Champions Boston Celtics from 1956 to 1969 and was a five-time NBA Most Valuable Player and a 12-time NBA All-Star.
The greatest player in NBA history, Michael Jordan, shared his thoughts and condolences with the Russell family.
"He paved the way and set an example for every Black player who came into the league after him, including me," said Jordan via social media and Twitter. "The world has lost a legend. My condolences to his family and may he rest in peace."
During his illustrious career, Russell was the focal point of the Celtics dynasty that won 11 NBA championships during his 13-year career. Russell and Henri Richard of the National Hockey League are tied for the record of the most championships won by an athlete in a North American sports league.
Russell is widely considered to be one of the greatest basketball players of all-time. He led the San Francisco Dons to two consecutive NCAA championships in 1955 and 1956, and captained the gold-medal winning U.S. national basketball team at the 1956 Summer Olympics.
Standing at 6 foot 10 inches tall, with a 7 foot 4 wing span, his shot-blocking and man-to-man defense were major reasons for the Celtics' domination of the NBA during his career.
Russell was equally notable for his rebounding abilities, and he led the NBA in rebounds four times, had a dozen consecutive seasons of 1,000 or more rebounds, and remains second all-time in both total rebounds and rebounds per game, according to his bio.
He is one of just two NBA players (the other being prominent rival Wilt Chamberlain) to have grabbed more than 50 rebounds in a game.
Russell also played in the wake of Black pioneers Earl Lloyd, Chuck Cooper, and Sweetwater Clifton, and was the first Black player to achieve superstar status in the NBA. He also served a three-season (1966–69) stint as player-coach for the Celtics, becoming the first Black coach in North American professional sports and the first to win a championship.
In 2011, Russell was awarded the Presidential Medal of Freedom for his accomplishments on the court and his contributions to the Civil Rights Movement.
Russell was also inducted into the Naismith Memorial Basketball Hall of Fame in 1975, was one of the founding inductees into the National Collegiate Basketball Hall of Fame in 2006, and was enshrined in the FIBA Hall of Fame in 2007.
He was selected to the NBA 25th Anniversary Team in 1971 and the NBA 35th Anniversary Team in 1980, named as one of the 50 Greatest Players in NBA History in 1996, one of only four players to receive all three honors, and selected to the NBA 75th Anniversary Team in 2021.
In 2009, the NBA renamed the NBA Finals MVP Award in his honor. In 2021, he was inducted into the Naismith Memorial Basketball Hall of Fame a second time for his coaching career.
Throughout his basketball career, Russell was also known for his battles with arguably one of the greatest basketball players of all time, Wilt Chamberlain. Chamberlain and Russell met in the NBA Finals seven times with Russell and the Celtics finishing with a 6-1 record.
Although the two battled during their NBA career, Russell and Chamberlain became best friends later in life. Russell also won a record eight straight NBA titles.
Russell was married four times, and has three children Jacob, Karen and William Russell, Jr.
He will be missed by millions.
Below are a list of Russell's accomplishments:
As player:
11× NBA champion (1957, 1959–1966, 1968, 1969)
5× NBA Most Valuable Player (1958, 1961–1963, 1965)
12× NBA All-Star (1958–1969)
NBA All-Star Game MVP (1963)
3× All-NBA First Team (1959, 1963, 1965)
8× All-NBA Second Team (1958, 1960–1962, 1964, 1966–1968)
NBA All-Defensive First Team (1969)
4× NBA rebounding champion (1958, 1959, 1964, 1965)
NBA Lifetime Achievement Award (2019)
NBA anniversary team (25th, 35th, 50th, 75th)
No. 6 retired by Boston Celtics
2× NCAA champion (1955, 1956)
NCAA Tournament Most Outstanding Player (1955)
UPI College Player of the Year (1956)
2× Helms Player of the Year (1955, 1956)
2× Consensus first-team All-American (1955, 1956)
WCC Player of the Year (1956)
No. 6 retired by San Francisco Dons
Presidential Medal of Freedom (2011)
As coach:
2× NBA champion (1968, 1969)
Career NBA playing statistics
Points 14,522 (15.1 ppg)
Rebounds 21,620 (22.5 rpg)
Assists 4,100 (4.3 apg)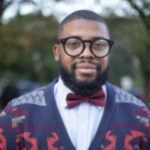 Joseph Phillips is the Sports Editor for the Chicago Crusader Newspaper. He is a Chicago native, who has been a sports writer for over 17 years. He also hosts the SC Media News and Sports Network Q&A radio show on WHPK 88.5 FM Chicago.