For the second time in her first term as Chicago mayor, Lori Lightfoot will appoint a new alderman on the City Council.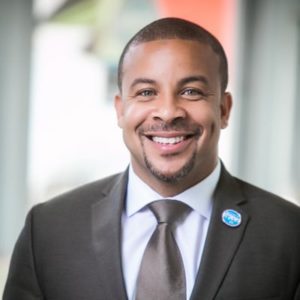 She will appoint a successor to Alderman Michael Scott, Jr., (24th) who abruptly resigned May 24. His last day was Friday, June 3.
Scott left the Council for the Chicago-based film company Cinespace Chicago Film Studios where he will serve as director of industry and community relations.
Scott was serving his second term on the council. He has served the ward that includes the Lawndale neighborhood since 2015. His resignation will take effect beginning June 3.
In his resignation letter, Scott said, "The 24th Ward has seen many wins in the last seven years, but we have also had our share of losses."
"The ongoing challenges with public safety, the pace at which resources reach our community and the pandemic, have all taken a toll. I have personally worked extremely hard to address these issues, and at times at the detriment of my own family. And after much thought, and consideration, I have made the difficult decision to resign from my elected role of Alderman."
Scott in another statement said he was "excited to join the organization and help lead efforts with our partners that will bring meaningful impact to our community."
"Michael has a proven track record for building programs and bringing resources to underserved communities. His wealth of experience and drive to make a positive impact will advance Cinespace's commitment to creating visible pathways for job opportunities and ensuring equal access in the film and TV industry," Cinespace President and Co-Managing Partner Ashley Rice said.
At a May 25 City Council meeting, aldermen and Lightfoot showered Scott with praises and well wishes.
The mayor now has 60 days to nominate a successor who will fill out the remainder of Scott's elected term. Lightfoot will "form a search committee" to vet a replacement, similar to the three-member committee she formed to appoint Alderman Nicole Lee (11th) last month. Lee replaced Alderman Patrick Daley Thompson, who was convicted for tax evasion.
"As I've done with previous Aldermanic vacancies, I will work tirelessly to find someone who embodies the values of the 24th ward and the rest of our city," Lightfoot wrote.
"This candidate must be able to speak to and advocate for the unique needs of the communities they will represent, as well as possess the lived experiences necessary to connect with their residents. I am committed to finding this person through an open and transparent process, as the residents of the 24th ward deserve no less."
A native of the North Lawndale neighborhood, Scott graduated from Whitney M. Young Magnet High School in 1994 and earned a Bachelor of Arts degree in Political Science from Morehouse College in 1998. Scott's father, Michael Scott, Sr. was a prominent Chicagoan who served as director of Department of Special Events.
Under Mayor Richard M. Daley, Michael Scott Sr. served as president as of the Chicago Park District. In 2001, he was named president of the Chicago Board of Education. In 2009, police found Michael Scott Sr.'s body in the Chicago River at Wolf Point. With a semiautomatic pistol near his body and unanswered questions, Michael Scott Sr.'s death remains a mystery today.
His son, Michael Scott Jr. went on to carve out a career in public service. Before he served as alderman, Scott worked for 12 years in several positions with the Chicago Park District, where he was a Park Supervisor at the Douglas Park Cultural and Community Center. He also served as Area Manager for the Central Region where he managed 35 staffed and unstaffed facilities.
As alderman, Scott in his first term spearheaded a successful effort to move Riot Fest from Humboldt Park to Douglas Park. He also supported a city effort to build affordable single-family homes on hundreds of vacant lots in Lawndale; he also backed two major Invest South/West redevelopments at 4300 W. Roosevelt Rd. and 3400 W. Ogden Ave.
Scott serves on the following City Council committees: Chairman of Education and Child Development, Budget and Government Operations, Committees and Rules, Contracting Oversight and Equity, Economic, Capital, and Technology Development, Ethics and Government Oversight, Finance, License, and Consumer Protection, Public Safety, Transportation and Public Way.