One of the most profound statements ever uttered emanated from a promotion for the United Negro College Fund that simply opined, "A mind is a terrible thing to waste."
Through our mentality, we develop informed principles. Gary Mayor Richard Hatcher used to say, "If you don't stand for something – you'll fall for anything." Conviction leads to action.
Make no mistake, a well-conceived stand requires being informed through study, research, observations and experiences far beyond anything you can obtain through social media, cable news, dialogue with people who think just like you, reality TV, or running off at the mouth all the time without listening.
Information gathering is a process. You have to include exploration of the ugly doctrine of your enemy as well as the affirmations of those who share your convictions. We have got to practice reaching beyond our grasp much more, straying away from our comfort zones.
If you don't know the enemy, you can't possibly combat them. Look for enlightened forums around whatever town you live in. Check out speakers and presentations on college campuses, community forums, church gatherings and business seminars.
Watch well-produced, insightful documentaries, old and new. Turn from hip hop, old school and gospel to occasionally check out "boring" public radio. You can always go back, but just allow a few divergent thoughts to enter your mind.
Encourage organizations, your neighborhood, place of worship, and workplace to become actively engaged in relevant information gathering and dissemination that goes beyond the most obvious priorities. Real life is an amalgam of truths.
Read more diverse and useful books and periodicals. Become a relentless collector of relevant data. Emphasize historical facts and perspectives, especially from those among us who are self-anointed brilliant millennials or know-it-all old schoolers.
These are crucial times. Some things we can control and some we can't. God is in control, but your faith combined with works make a difference. Let the record show that you stepped up and did all that you could, as well as reached out to facilitate or enhance the efforts of others.
No man or woman is an island. This is not an individual process, yet every individual must contribute to the whole.
Finally, break off friendships and associations with those who try to distract you with the lie that one person can't make a difference or those who endorse the philosophy that "what you don't know can't hurt you." Both are lies from the pits of hell.
The Bible tells us that God's people perish for a lack of knowledge. This is no game. Every day you should wake up determined to learn something new – something that you didn't know before going to bed the night before.
Don't be selfish. Share it with others. Believe that we have the power to turn things around as a people with no regard to race, age, income or educational status, religion, sexuality, or gender, with the help of the Lord.
That's it. Sorry for the length of this message. It really wasn't planned to be more than a sentence or two. But that's what happens when you're not the one speaking. Blessings, and take comfort, brothers and sisters, knowing that your children's children will honor you lovingly long after you're gone, celebrating the fact that you chose to be on the right side of history.
Otherwise, you will leave them confused, disappointed and possibly angered that you chose to stay in your space without reaching out or drawing others in to address common needs. The enemy is hard at work trying to distract, divide and conquer.
You can disrupt that evil with love, knowledge, advocacy and meaningful well-doing. You can be part of the difference or a tool for sustaining the horrid status quo. Don't limit your thinking. Nothing is more powerful than a made up mind! Peace.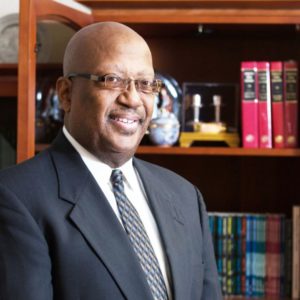 CIRCLE CITY CONNECTION by Vernon A. Williams is a series of essays on myriad topics that include social issues, human interest, entertainment and profiles of difference-makers who are forging change in a constantly evolving society. Williams is a 40-year veteran journalist based in Indianapolis, IN – commonly referred to as The Circle City. Send comments or questions to: [email protected].