Some people avoid the "R" word like the plague. The very mention of resolutions is enough to make their skin crawl. Some perceive resolutions as a conversation of the moment, with no prospects of sustainability. Though I don't subscribe to that morbid dread resolution-haters harbor, I respect their feelings and assume that the aversion is a result of some delicate experience. Thus, in my proposed suggestions to enhance 2023 prospects for change, I will avoid the contemptible "R" word.
Instead, let's call my suggestions STRATEGIES FOR CHANGE and examine a dozen "doable" practices that could bring about the desired change if effectively and consistently implemented. The key word is "effectively," because half-hearted or occasional efforts won't turn things around. Consistency is the bedrock of best practices. Here are the proposed strategies and brief explanations:
1. EXAMINE YOUR ATTITUDE TO GET A GRIP ON FRAME OF MIND.
It is written that as a man thinketh in his heart, so is he. Everything that you are and have the capacity to become begins with your concept of self. If you traverse the New Year with a mindset of boundless possibilities, your prospects are exponentially greater than carrying into 2023 the baggage of unfulfilled hopes or burdens of unfaith. First, BELIEVE!
2. AVOID SETTLING FOR LOW-HANGING FRUIT JUST TO DECLARE WINS.
It is far more important to learn and grow than to limit yourself to your comfort zone, that is easily achievable goals. Reject the temptation to measure progress based on wins and instead use as your gauge your performance given the level of your competition. Quality wins. To be the best, you have to beat the best or at least be competitive.
3. EVEN AT YOUR WORST, DON'T BE SO HARD ON YOURSELF.
One of the most critical realities of life is that we have all fallen short of the glory. The Lord tells us our righteousness is like dirty rags. So why should you persecute yourself relentlessly when the age-old adage that no one is perfect is as true today as it was in the past. Rather than wallow in the mire of shortcomings, just strive relentlessly to be better.
4. NEVER BOAST ABOUT GRADES "ON THE CURVE."
It is important not to boast or play yourself as being any better or worse than any other person. Remember in school when teachers graded "on the curve." We'd be proud of that 65 percent score that was a B+ only because the rest of the class performed so much worse. Never forget that in truth, that 65 percent is below average…not a boast. Keep things in perspective.
5. IGNORE THOSE WITH NOTHING TO LOSE URGING YOU TO RISK EVERYTHING.
We constantly confront people who purport to have a solution to our problems even though they demonstrate no propensity for solving their own. That is an illogical proposition. Dismiss those who urge you to risk it all when in fact they have no investment in you and nothing to lose. Misery enjoys company. Use discernment.
6. PURGE: LET GO OF TOXIC PEOPLE, PLACES AND THINGS.
Everyone inexplicably holds on to some people, items, memories, practices, and habits that have been nothing but stumbling blocks and pitfalls on the path to our destiny. Whether because of sentimentality, fear of the unknown, or unwillingness to put in the work required for change, any time is a good time to purge toxic elements from your life. It is never too late.
7. ORGANIZE MORE, PROCRASTINATE LESS.
All that we do can be done more efficiently if we organize and execute a thoughtful game plan and apply timetables. Make allowances for the unexpected but not distractions or excuses for getting off task. Refuse to allow your mind to rationalize procrastination when there is no justification for delaying a task, responsibility, necessity or experience.
8. BE A BETTER "CLOSER" AND STOP SPREADING YOURSELF ALL OVER THE PLACE.
A problem some experience is simply trying to put too much on their plate, then complaining when it starts spilling over on the table and becomes indigestible. Put more emphasis on completing projects than starting them. Learn how to say "no" when you realize you have reached your limit of responsibilities for a given time.
9. STOP FISHING FOR COMPLIMENTS, RECOGNITION AND GLORY.
Accept praise and criticism with equal skepticism. You will never be as perfect as in your mother's eyes, or as villainous as perceived by your haters. The truth lies somewhere in between. Those who seek earthly rewards will find their glory there.
It is far more important to please God, who deserves all of the praise for whatever you achieve.
10. SPEAK IN YOUR AUTHENTIC VOICE, NO MATTER YOUR AUDIENCE.
Stay true to yourself. Those who try to assimilate or adjust to different audiences with accommodating messages designed to placate or gain acceptance, without being faithful to the intent of their truth, are making hollow utterances that may help adapt to situations for expediency but lack substance. Never fear that voice that you believe in.
11. DEFINE YOUR HAPPINESS QUOTIENT AND EXIST WITHIN THAT FRAMEWORK.
Don't compare your life to others. Everyone is different. Some people relish travel, others, artifacts or collectibles, others prefer culinary pleasures, some are in love with nature, others crave the pulsating pace and colorful glow of city lights. Our sources of joy are as different as fingerprints, DNA and snowflakes. Embrace your own.
12. PUT GOD FIRST IN EVERYTHING AT ALL TIMES.
The Bible says in all you're getting, first get understanding. Nothing that we can achieve in life that is good and well can be done without the help of the Lord. We need to recognize our human feelings and know that when we are weak, He is strong. The prayer of the righteous availeth much. We must pray unceasingly with undying faith.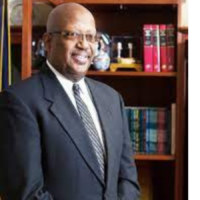 CIRCLE CITY CONNECTION by Vernon A. Williams is a series of essays on myriad topics that include social issues, human interest, entertainment and profiles of difference-makers who are forging change in a constantly evolving society. Williams is a 40-year veteran journalist based in Indianapolis, IN – commonly referred to as The Circle City. Send comments or questions to: [email protected]