So, Kevin McCarthy was virtually willing to sacrifice his first born to become Speaker of the House. He endured a historic 14 failed election bids before finally selling his soul to MAGA and insurrection Republicans for a 15th round win.
While the disarray was an international embarrassment for the GOP, which just barely took control of the House, it nonetheless dangerously positions them to pursue a reckless agenda unfettered.
There was a time when elected officials at least feigned putting the people first; caring about folk having decent jobs, adequate health care, education, supplying the needs of the homeless, veterans, seniors and children.
Just ask yourself when was the last time you heard a Republican talk about women's rights, the infrastructure, climate control, digital technology, the environment, rebuilding cities, enabling farmers, gun control, childcare, voting rights or social justice?
Today's so-called leaders are "one trick ponies." The only concern is feeding their misguided base with misinformation, so election after election their misled constituency will vote contrary to their own interests under the influence of dogma, rhetoric, a bill of goods without even a hint of an agenda for change, much less an actual strategy.
Accountability is a thing of the past, which is a great comfort for egomaniacal members of Congress whose sole priority is maintaining the Party line on every issue and every vote, no matter who it hurts in the process.
So now folk with no track record of service or accomplishment are in a position to do tremendous damage to the quality of life in this country and democracy as an intention. And they wasted no time snapping to their vindictive agenda once the now Republican-controlled House was called to order.
House Republicans plan to give a new panel sweeping authority to investigate active criminal investigations, a mandate that could set up new fights with the Justice Department and national security agencies over sensitive records and probes, including those involving their beloved 45.
An updated version of the resolution, which must first be approved by the House and which is part of the proposed rules that will govern the next two years of the chamber, includes new powers for a judiciary subcommittee that would look into what Republicans call the "weaponization of the federal government."
The special panel would have authority to investigate how any part of the federal government collects and analyzes information on Americans, along with "ongoing criminal investigations" and civil liberties issues, according to the text of the resolution.
Under the resolution, the panel would also get access to highly classified information shared only with the House Intelligence Committee, some of the government's most sensitive secrets, which are deliberately kept from nearly all of Congress.
Representative Chip Roy, R-Texas, said in an interview with Fox News, "We got more resources, more specificity, more power to go after this recalcitrant Biden administration."
Their plan sets up a plan for the fox to guard the hen house.
But these vitriolic legislators lack moral authority, integrity, compassion and any semblance of a heart for God. Their jaded gameplay is a threat, and we all need to keep eyes and ears open—and even more importantly voices of opposition—with all they are doing compiled as cannon fodder for their ultimate ouster in 2024.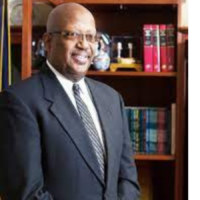 CIRCLE CITY CONNECTION by Vernon A. Williams is a series of essays on myriad topics that include social issues, human interest, entertainment and profiles of difference-makers who are forging change in a constantly evolving society. Williams is a 40-year veteran journalist based in Indianapolis, IN – commonly referred to as The Circle City. Send comments or questions to: [email protected]