The Chicago Bulls lost their 21st game of the season with a 145-134 loss to the Cleveland Cavaliers on Monday, January 2, at Rocket Mortgage Field House (arena).
The Bulls had no answer for Cleveland's Donovan Mitchell, who scored a career high 71 points against Chicago. The 71 points by Mitchell was the most points ever scored against the Bulls as a player.
The Bulls were outscored 44-31 in the third quarter, 39-34 in the fourth quarter and 15-4 in overtime. The Bulls were led by forward DeMar DeRozan, who scored a team high 44 points in the loss.
Final Score: Bulls 134, Cavaliers 145
According to the Associated Press, Bulls guard Javonte Green (right knee soreness) was unavailable after appearing in the previous three games. Green has missed nine total games with the injury and underwent a thorough examination Tuesday in Chicago.
''He was making some headway, then it flared up again,'' said coach Billy Donovan via the Associated Press. Guard Lonzo Ball (left knee surgery), who last played on January 14, is lightly jogging and doing limited on-court work.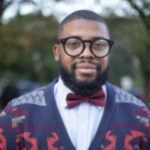 Joseph Phillips is the Sports Editor for the Chicago Crusader Newspaper. He is a Chicago native, who has been a sports writer for over 17 years. He also hosts the SC Media News and Sports Network Q&A radio show on WHPK 88.5 FM Chicago.