I abhor the elitist, anti-social persona of the Republican Party and its insolent refusal to deviate from the unanimous role of playing the villain; even when their stance conflicts with every tenet of humanity and democracy, Republicans are proud bullies.
To say that their gang, thug mentality toward policy, no matter who it hurts or destroys, is ungodly would be an understatement. This generation of Americans has seen nothing that could compare with their feckless insensitivity and ruthless assault on freedom.
Even in matters that affect the life and death of children, care for the veterans who defend our nation, or provisions for the most vulnerable elderly or impoverished, the GOP has become adept at embracing the 'hear no evil, see no evil, speak no evil' mantra that perpetuates despair and thwarts progress.
In recent years that range of indifference, from apathy to vitriol, has not been sufficiently countered by Democrats, who too often seemed inept at distinguishing the good of their party from the criminal ridiculousness of their colleagues across the aisle. Whether through infighting or their silence, Democrats haven't counter- punched with nearly enough force.
Most recently, there are signs of hope that with all of its flaws and deficiencies, one party stands head and shoulders above the other in terms of character, integrity, empathy, intelligence and willingness to prioritize American citizens over corporations, the affluent and special interest groups.
Finally, Dems are standing up! And it has not come a moment too soon as we face the midterm elections this year heading to 2024.
Congress passed a bill designed to lower health-care costs, combat climate change, and raise taxes on some large companies. The sprawling bill will lower prescription drug costs, address global warming, raise taxes on some billion-dollar corporations and reduce the federal deficit, completing the last component of President Biden's economic agenda before the August recess.
The 220-to-207 vote marked the culmination of roughly a year and a half of debate that at times pitted the Party's lawmakers against each other, revealing Democrats' fierce ideological divides. In the end, though, the often-fractious caucus banded together to overcome unanimous Republican opposition, adopting a measure to improve Americans' finances originally premised on Biden's 2020 campaign pledge to "build back better."
The Inflation Reduction Act of 2022 secures the largest-ever investment in tackling climate change, roughly $370 billion dedicated to curbing harmful emissions and promoting green technology.
The bill also moves to cap and lower seniors' drug costs while sparing about 13 million low and middle income Americans from increases in their insurance premiums that otherwise would occur next year.
To pay for the spending, Democrats rely on revisions to tax laws, including a new minimum tax on some billion-dollar corporations that now pay nothing to the U.S. government.
That change, along with another new tax on stock buybacks and fresh funding for the Internal Revenue Service to pursue tax cheats, is expected to cover the costs of the bill. Democrats say it also can reduce the federal deficit by about $300 billion.
It hasn't been for lack of effort when it comes to the Democratic Party flexing its House, Senate, White House majority muscle.
And even when strides were made, there should have been more fanfare over earlier achievements. The fact is that the Democrats eventually adopted a $1.9 trillion American Rescue Plan to respond to the coronavirus last March, then secured bipartisan support to invest $1.2 trillion in the nation's roads, bridges, pipes, ports and internet connections last fall.
The president's party threatened to shoot itself in the foot, warring from within in the months to follow, over the final piece of Biden's agenda which targeted federal safety-net benefits and longer-term challenges such as global warming. It appeared as if the climatic finale might be lost in the midst of the bickering. But Democrats overcame the odds and got it done in impressive fashion. Never forget that there was not one Republican in Congress that was man or woman enough to support this historic legislation and THE PEOPLE over party. Not one!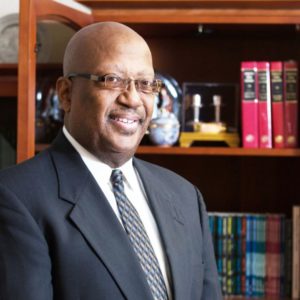 CIRCLE CITY CONNECTION by Vernon A. Williams is a series of essays on myriad topics that include social issues, human interest, entertainment and profiles of difference-makers who are forging change in a constantly evolving society. Williams is a 40-year veteran journalist based in Indianapolis, IN – commonly referred to as The Circle City. Send comments or questions to: [email protected]