Win evens playoff series
After falling in game one of the first round of the 2022 WNBA Playoffs, the Chicago Sky bounced back with a 100-62 victory over the New York Liberty on Saturday, August 20, at Wintrust Arena.
According to the Sky, the team passed their largest margin of victory in both a playoff game and the WNBA, defeating New York by 38 points.
In the first quarter, the Sky went on a 21-9 run from the 9 minute and 41 second mark of the quarter to the 3 minute and 51 second mark of the quarter. The Sky earned seven steals and led 31-10 to close out the quarter.
The Sky's seven steals in the first quarter was the most steals in an opening quarter in a WNBA playoff game since 2009.
In the second quarter, the Sky outscored the Liberty 21-18 and established a 52-28 halftime lead. In the second half, the Sky jumped out to a 10-2 run and nearly doubled the Liberty scoring output by posting a 31-16 third quarter.
Although the Liberty would edge the Sky 21-18 to close out the fourth quarter, the Sky scored a surmountable number of points in the post and doubled the Liberty 60-24 in the paint. The Sky also had 20 fast break points, 15 second chance points, and finished 100 percent from the free throw line.
Final Score: Sky 100, Liberty 62.
With the victory, the series is now tied at 1-1.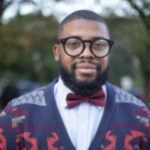 Joseph Phillips is the Sports Editor for the Chicago Crusader Newspaper. He is a Chicago native, who has been a sports writer for over 17 years. He also hosts the SC Media News and Sports Network Q&A radio show on WHPK 88.5 FM Chicago.