With the best record in the WNBA at 21-7, the Chicago Sky earned both their 20th and 21st victory of the season last week with a 78-74 win over the Seattle Storm, followed by a 89-83 victory over the Dallas Wings.
In game one versus Seattle, the Sky countered the Storm's 14-6 run in the first quarter with a 26-9 run from the 5:06 mark in the quarter to the 4 minute mark of the second quarter. The Sky led the Storm, 35-31 at halftime.
The Storm's 31 points in the first half were their second-lowest first-half score this season (27 vs Dallas 6/3/2022). The Sky's 11 turnovers in the first half were their second most in a first half this year (12 vs Seattle 5/18/2022).
In the second half, the Sky built a 10-point lead with 6:17 remaining in the fourth quarter. The Sky out-rebounded the Storm over four quarters, closing out the game with a 38-28 edge.
Final Score: Sky 78, Storm 74
In game two versus Dallas, the Sky completed an 89-83 victory over the Wings on Friday, July 22, at Wintrust Arena.
The Sky outscored the Wings 24-17 in the first quarter and 26-22 in the second quarter to build a 50-39 halftime lead.
Although the Sky led at half time, the Wings managed to score 44 points in the second half. The group finished 100 percent from the free throw line in a losing effort.
Coach James Wade and the Sky's defense forced the Dallas Wings into 15 turnovers during the game. The 2022 Chicago Sky became the fastest team in franchise history to reach 20 victories in 26 games.
Final Score: Sky 89, Wings 83
Following their historical wins last week, the Sky fell to the New York Liberty on Saturday, July 23, 83-80 on the road.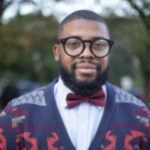 Joseph Phillips is the Sports Editor for the Chicago Crusader Newspaper. He is a Chicago native, who has been a sports writer for over 17 years. He also hosts the SC Media News and Sports Network Q&A radio show on WHPK 88.5 FM Chicago.