Ranked first in the Eastern Conference, the Chicago Sky improved to 15-5 on the season with a 91-75 victory over the Phoenix Mercury on Saturday, July 2, at Wintrust Arena.
The Sky outscored the Mercury 32-12 in the first quarter, 27-22 in the third quarter, and 18-13 in the fourth for their 15th victory of the year. Saturday's game featured a match between two players on the WNBA's Top 25 Players of All-Time List.
In the first quarter, the Sky made a 23-5 run from the 4:53 mark to the :00 mark, leading 32-12 at the end of the quarter. The Sky also went on a 25-9 run from 4:53 in the first quarter to 8:36 of the second quarter to compile their lead.
In the second quarter, the Mercury countered the Sky with a 20-3 run from the 6:25 mark to the 4 second mark, trimming the Sky lead to 46-40 at halftime. Despite a huge first half run by the Mercury, the Sky closed out the game with a 15-6 run of their own.
Final Score: Sky 91, Mercury 75.
During the win on Saturday, the Sky out rebounded the Mercury 37-27 over four quarters. Five players scored in double figures.
For Phoenix, Shey Peddy tallied 4 assists in the second quarter alone and Skylar Diggins-Smith recorded her 4,000th career point with 2:24 left in the third quarter.
Sky falls to the Lynx 81-78 on the road
Despite a huge win against the Phoenix Mercury on Saturday, July 2, the Chicago Sky fell to the Minnesota Lynx 81 to 78 on Wednesday, July 6, on the road.
The Sky had no answer for Lynx starter Aerial Powers, who finished Wednesday's game with a double-double. Powers led all scorers with 22 points and grabbed a career-high 11 rebounds in the victory.
Following the loss on Wednesday, July 6, the Sky will head to the All-Star break with the best record in Eastern Conference at 15-6.
This was the Sky's third meeting against the Lynx this season, which is coming off an 85-91 loss against the Las Vegas Aces.
NEXT UP: The Sky head to Indianapolis to play the Indiana Fever Thursday, July 7. Tipoff at Indiana Farmers Coliseum is at 6:00 p.m. CT and will be aired on Bally Sports Indiana, Marquee Sports Network and TSN.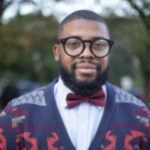 Joseph Phillips is the Sports Editor for the Chicago Crusader Newspaper. He is a Chicago native, who has been a sports writer for over 17 years. He also hosts the SC Media News and Sports Network Q&A radio show on WHPK 88.5 FM Chicago.