After beating the Detroit Pistons 126-108 in Paris, France, the Chicago Bulls returned to the states and earned a 110-100 victory over the Atlanta Hawks on Monday, January 23, at the UC.
Bulls forward Patrick Williams had one of his best games of the season. Williams scored 18 points and grabbed 10 rebounds in the win over the Hawks on Monday night.
"I thought Patrick was really good tonight on the glass. He had some really important timely rebounds both defensively and offensively. That was important for us in crucial situations," said Bulls coach Billy Donovan via ESPN. "He is a guy that has to try to get double-figure rebounds for us."
The Bulls outscored the Hawks 40-27 in the second quarter and 33-22 in the fourth quarter. After losing the first quarter 21-17, the Bulls closed out the game with a 94-79 run.
Bulls forward DeMar DeRozan scored a game-high 26 points in the team's victory. Zach LaVine added 20 points and center Nikola Vucevic notched another double-double with 14 points and 17 rebounds.
Final score: Bulls 110, Hawks 100
With the victory, the Bulls now own a three-game winning streak. The Bulls played the Indiana Pacers on Tuesday, January 24, on the road. Game time 6 p.m.
For more information on the Chicago Bulls versus Indiana Pacers game, please visit our website at chicagocrusader.com.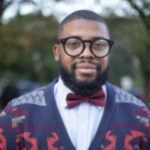 Joseph Phillips is the Sports Editor for the Chicago Crusader Newspaper. He is a Chicago native, who has been a sports writer for over 17 years. He also hosts the SC Media News and Sports Network Q&A radio show on WHPK 88.5 FM Chicago.