The Chicago Bulls won their 20th game of the season with a 132-118 victory over the Golden State Warriors on Sunday, January 15, at the United Center
The Bulls were led by center Nikola Vucevic, who scored a game-high 43 points in the victory. Vucevic's 43 points was the most points he has ever scored in a Bulls uniform.
"You could see from the get-go he had the hot hand, and we played off of him," said Zach LaVine via the Athletic. "That's what you can do when you've got a guy like that. It was great. He had it rolling."
Early in the game, the Bulls jumped out to a great start. Outscoring the Warriors 35-20 in the first quarter. Although the Bulls generated a 15 point first quarter lead, the Warriors bounced back and erupted for 42 points in the second quarter.
The Warriors outscored the Bulls 42-24 in the quarter. The Bulls later responded in the third quarter with a 33-24 run and a 40-32 run to close out the game.
Final score: Bulls 132, Warriors 118
In addition to the Bulls huge win on Sunday, guard Zach LaVine finished second in team scoring with 27 points. Up next, the Bulls will tour overseas to France to play their long time rivals the Detroit Pistons on Thursday, January 19th. Game time 2 p.m.
For more information on the Bulls versus Pistons game, visit our website at chicagocrusader.com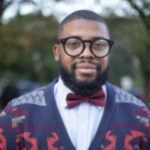 Joseph Phillips is the Sports Editor for the Chicago Crusader Newspaper. He is a Chicago native, who has been a sports writer for over 17 years. He also hosts the SC Media News and Sports Network Q&A radio show on WHPK 88.5 FM Chicago.