Chicago Bulls logo (Photo credit: NBA.com)
The Chicago Bulls improved to 25-27 on the season with a 129-121 victory over the Portland Trail Blazers on Saturday, February 4, at the United Center.
The Bulls were led by guard Zach LaVine, who scored 36 points in the win on Saturday night.
"We were able to get in transition, get some easy baskets," said LaVine via ESPN. "Then when they started doubling, it was just picking it out where the rotation was."
The Bulls outscored the Trail Blazers 34-27 in the first quarter, 33-17 in the third quarter and 37-34 to close out the game. The Bulls overcame a double digit lead in the second half.
"I think it is a factor. You start to feel some fatigue," said Damian Lillard via ESPN. "You have some mistakes and some breakdowns and stuff like that, and I think that's probably something that comes from being out there back to back nights."
Final score: Bulls 129, Trail Blazers 121
With the win, the Bulls moved to 9th place in the Eastern Conference Standings at 25-27 and third place in the Central Division. Up next, the Bulls will play the San Antonio Spurs on Monday, February 6, at the United Center. Game time 7 p.m.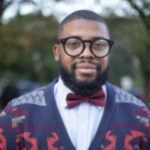 Joseph Phillips is the Sports Editor for the Chicago Crusader Newspaper. He is a Chicago native, who has been a sports writer for over 17 years. He also hosts the SC Media News and Sports Network Q&A radio show on WHPK 88.5 FM Chicago.