Chicago Bulls Logo (photo credit: NBA.com)
The Chicago Bulls snapped their two game losing streak with a 128-109 victory over Orlando on Saturday, January 28, on the road.
The Bulls trio of Zach LaVine, DeMar DeRozan, and Nikola Vucevic combined for 90 of their team's 128 points. LaVine finished with 32 points, DeRozan also added 32 points and Vucevic finished second in team scoring with 26 points and 13 rebounds.
The season series is tied 1-1 with Orlando.
"I thought we controlled most of the game," said Vucevic via the Associated Press. "They made a really good run and they cut it close. It's been an issue for us all year long, playing with big leads. We let them back in the game, but this time we were able to finish the game off."
After blowing leads to the Indiana Pacers and the Charlotte Hornets this week, the Bulls managed to close out the victory over the weekend.
The Bulls outscored Orlando 25-19 in the first quarter, 35-28 in the second quarter and 33-28 in the fourth.
Final Score: Bulls 128, Orlando 109
TIP INS (Courtesy of the Associated Press)
According to the Associated Press, Bulls guard Lonzo Ball, who has not played since tearing his left meniscus on May 10, 2021, is not yet back to running on a consistent basis and will likely not play this season, unless he is making progress by the All-Star break, according to coach Billy Donovan. Forward Derrick Jones Jr., limped off the floor in the third quarter, but came back to play four minutes in the fourth. Guard Goran Dragic had seven points in 13 minutes after missing three games due to illness. DeRozan, who came into the game with a scoring average of 26.3 points per game, played eight scoreless minutes in the first quarter without taking an attempt and finished tied in team leading scoring with Zach LaVine for 32 points.
Up next, the Bulls will play the Los Angeles Clippers on Tuesday, January 31, at the United Center. Game time 7 p.m.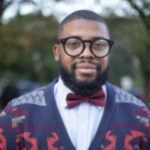 Joseph Phillips is the Sports Editor for the Chicago Crusader Newspaper. He is a Chicago native, who has been a sports writer for over 17 years. He also hosts the SC Media News and Sports Network Q&A radio show on WHPK 88.5 FM Chicago.