In spite of finishing 13th place in the NBA Eastern Conference last season, the Chicago Bulls will look to change that narrative as they will kick off the 2019-2020 NBA season on Monday afternoon with hope's of optimism, a new culture, and dreams of making the 2020 NBA playoffs.
And after signing interim head coach Jim Boylen to a new deal, adding two new draft picks in the 2019 NBA Draft, a few free agents and possibly revamping the starting lineup, the Bulls hope's, dream's and optimism of competing for a future playoff spot "might just come to fruition."
This week, the Chicago Crusader will give a breakdown of the 2019-2020 Chicago Bulls NBA   roster and season preview.
BULLS SIGN INTERIM HEAD COACH JIM BOYLEN TO NEW DEAL
Entering his first full season as head coach of the Chicago Bulls, coach Jim Boylen will look to implement his culture of hard work, communication, and passion into the thoughts and minds of the players for the 2019-2020 season.
"He has tremendous passion for developing young talent," said John Paxson, Vice President of Basketball Operations  for the Chicago Bulls about Boylen and his influence. "(He) is a strong communicator and a good fit for this team. The organization is confident in the direction that he is taking our players, and we are committed to him."
Paxson, along with Bulls management, believes that Boylen is the perfectleader to help take the young Bulls to the next level.
Prior to the new deal, Boylen was already under contract through the 2019-2020 season when he took over for then fired coach Fred Hoiberg back on Dec. 3, 2018. But during his trial period, Bulls management neverplaced an interim tag on Boylen's head coaching title and initially reworked his deal according to Chicago Bulls Insider KC Johnson.
"This multiyear extension replaces that deal," Johnson said.
This year, the Bulls will look to improve on Boylen's 17-41 regularseason record and will try to avoid missing the playoffs for a third consecutive season.
BULLS ADD TWO DRAFT PICKS IN THE 2019 NBA DRAFT: COBY WHITE AND DANIEL GAFFORD
Coby White
With the seventh pick of the 2019 NBA Draft, the Chicago Bulls selected Coby White out of the University of North Carolina.
The last time the Bulls drafted a guard out of the University of North Carolina, he measured at 6' foot 6," could dunk a basketball from the free throw line, had an uncanny ability to hit game winning shots, was clutch beyond clutch, bald, wore the number 23 and set the world or fire.
But in the words of former Boston Celtics coach Rick Pitino, "Michael Jordan is not walking through that door."
White, who's playing style is often compared to former NBA star  Gilbert Arenas, is a lighting quick 6'5'', 185-pound combo guard out of UNC with an aggressive scoring mentality (sounds familiar) and a unselfish passer with the ball on the floor.
Known as a shifty player with an excellent first step that allows him to blow pass defenders, White will look to add an additional scoring punch with back court running mate and future NBA rising star Zach Lavine for the 2019-2020 season.
White will also compete with Bulls starter Kris Dunn for the 2019-2020 starting point guard position.
White, who is also known a versatile scorer who can score anywhere on  the floor  (this includes getting his own shot off the dribble or any catch and shoot situations according to scouting reports), will look to bring his 16.1 points per game from UNC and his excellent free throw percentage of 80 percent from the line.
In addition to his ability to score the ball and excellent free throw skills, White also moves well without the basketball.
Daniel Gafford
In last year's NBA Preseason Draft Board, power forward Daniel Gafford was ranked among the best when it came to big men who can run the floor, protect the rim, and score in the low post at any given time.
Gafford, who is often compared to Houston Rockets center Clint Capela, a player who makes a living in the paint catching alley-oop slams, running in transition, snagging boards and blocking shots,  played that same role on a nightly basis at the University of Arkansas.
As a freshman, Gafford averaged 11.8 points per game, 6.2 rebounds and 2.2 block shots for the Razorbacks,  and will hope to improve those numbers on the pro level as he joins the Bulls as the 38th pick of the 2019 NBA Draft.
BULLS ADD FREE AGENTS
In their first huge move of the off season, the Chicago Bulls signed former Indiana Pacer and NBA journey man Thaddeus Young to a three year, $40.6 million deal in the summer of 2019. Young will look to bring his veteran presence and leadership to the "young" Bulls locker-room and attitude of winning after advancing to the playoffs with the Pacers last season.
In three seasons with the Pacers, Young averaged 11.8 points, 6.2 rebounds and two assists per game. Last season was his most productive year in Indiana, where he averaged 12.6 points, 6.5 rebounds and 2.5 assists per game despite of seeing his average playing time drop by almost two minutes.
Following Young's signing, the Bulls added several more additons in the off season including former Washington Wizards guard Tomas Satoransky on a three year $30 million deal (Satoransky was acquired via sign-and-trade using cap room), scrappy second year guard Ryan Arcidiacono on a three year $9 million deal, former New York Knicks center Luke Kornet on a two years $4.5 million deal (using cap room exception), point guard Shaquille Harrison on a one year, minimum salary and a two-way contract for guard Adam Mokoka.
POTENTIAL CHICAGO BULLS STARTING LINEUP:
Since the off season, the Bulls had now added a few key veterans to the current core including key guys like: Lauri Markkanen, Wendell Carter Jr., Zach LaVine, Otto Porter, Coby White and Daniel Gafford.
But in my latest research of the Bulls current roster which features Ryan Arcidiacono, Perrion Call- andret, Wendell Carter, Jr., Kris Dunn, Cristiano Felicio,
Daniel Gafford, Shaquille Harrison, Chandler Hutchison, Luke Kornet, Zach LaVine, Lauri Markkanen, Adam Mokoka, Otto Porter, Tomas Satoransky, Justin Simon, Denzel Valentine, Coby White, and Thaddeus Young, here is my projected starting line up for the 2019-2020 season:
PG: White
SG: LaVine
SF: Porter
PF: Markkanen
C: Carter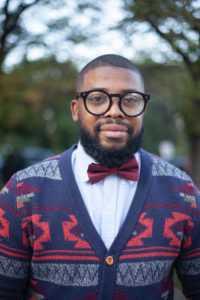 Joseph Phillips is the Sports Editor for the Chicago Crusader Newspaper. He is a Chicago native, who has been a sports writer for over 17 years. He also hosts the SC Media News and Sports Network Q&A radio show on WHPK 88.5 FM Chicago. He can be reached at [email protected].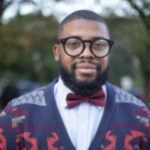 Joseph Phillips is the Sports Editor for the Chicago Crusader Newspaper. He is a Chicago native, who has been a sports writer for over 17 years. He also hosts the SC Media News and Sports Network Q&A radio show on WHPK 88.5 FM Chicago.