Alpha Kappa Alpha Sorority met in Florida this week. Indiana Black Expo, Inc., stages its 51st summer celebration in Indianapolis this weekend. Next week, Pentecostal Churches of the Apostolic Faith international will convene in California. Next month, the National Association of Black Journalists meets in Las Vegas.
These organizations bring together some of the brightest and best of the nation's Black community. Men and women of character, stature and intellect participate. I hope that part of the agenda for each event focuses on the pressing issues that confront this nation, especially those relating to Black people.
Things are not the same as they always have been in America in terms of efforts to at least attempt to acknowledge the culture and issues of people of color in this nation. The indecent assaults in this effort to relegate Black and brown people to second-class citizenship is a matter of record. It's not even subtle anymore.
Unfortunately, it is becoming increasingly difficult to distinguish our friends. There are liberal and progressive, government, civic and corporate leaders who actually articulate their hesitancy to support strongly that they consider to be "too Black." Even more disappointing is the fear among feckless Black leaders.
Exacerbating the problem is the fact that mass media has done a full retreat from its position of 2020 when the George Floyd tragedy prompted extensive coverage of issues pertaining to the dynamics of Black life in America. CNN, MSNBC and FOX are virtually indistinguishable in this dubious distinction.
Those who try and lie that there are no more issues that uniquely impact people of color in the United States are either unwittingly delusional or intentionally deceptive. Now as much as ever, we are divided into two nations, if not more. Economic status is still a hedge. But skin color trumps that divide.
The plea for Black organizations to take an active stance is one that acknowledges the gravity of the situation, the lack of alternative means of organizing and forming strategies to fight back, and the fact that these entities have strong captive audiences to which they can effectively speak on an ongoing basis.
More than ever we need Operation PUSH, the Urban League, the NAACP, Black professional organizations, faith-based groups, schools, churches and youth-oriented entities, collegiate ranks, community and civic leaders and Black businesses to converge on the urgent need of addressing the future for Blacks.
The political climate is hostile. The social mood is antagonistic. Mass media is dismissive. I look no further than the voter suppression laws that have been implemented in almost every state specifically to inhibit Black people from having access to the most fundamental right of citizenship in the United States.
Solutions may not be obvious. We certainly are not expected to agree on the approach to any or all of our issues. Blacks are not a monolithic people. That should be viewed more as an asset than a liability as differences of opinion allow divergent and creative views to be shared. Dialogue needs to be open and candid.
This is 2022, a year for midterm elections. Control of Congress is at stake. We have already seen what can happen when the party least sensitive to Black America is in control. It will be too late to complain after the fact. Now is the term for voter information, registration and strategies to overcome obstacles placed in the path of those trying to cast their ballots.
Most importantly, this is no time for complacency. People need to wake up and be aware of what is going on, on a daily basis. This could be a seminal moment for Black America. Don't be lulled into a false sense of security or confidence you perceive to be safeguards to your rights and access. Black America needs to be proactive over the next three years, and not reactive.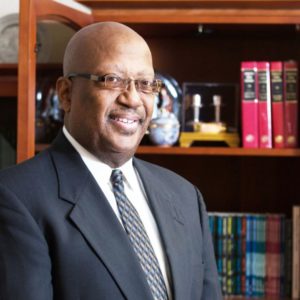 CIRCLE CITY CONNECTION by Vernon A. Williams is a series of essays on myriad topics that include social issues, human interest, entertainment and profiles of difference-makers who are forging change in a constantly evolving society. Williams is a 40-year veteran journalist based in Indianapolis, IN – commonly referred to as The Circle City. Send comments or questions to: [email protected].