In July, the Chicago Bears will hold their 2022 Enjoy Illinois Chicago Bears Training Camp at Halas Hall from July 26 through September 1. According to the Bears, there will be 11 public training camp practices, which will require a free ticket for entry. Bears President and CEO Ted Phillips said, "We're excited to welcome Bears fans back to Halas Hall for Enjoy Illinois Chicago Bears Training Camp.
"This is a critical time of year in our preparation for the season, but it also offers unique access for our fan base. No other club event, including game days, provides the proximity our fans will have to players and coaches as they train.
"We have improved the ticketing process for 2022, added new food and beverage options, and expanded on-site activities to create an even better fan experience. With the NFL's Covid-19 protocols behind us, we're looking forward to bringing back the tradition of player and fan interaction, which has been a staple of Bears training camp for decades." In addition to the training camp, the Illinois Office of Tourism returns as the title sponsor of the camp, after having a similar role in 2019. Through the partnership, the Bears said the IOT will hold a special day at camp to highlight the many experiences, attractions and tourism locations that make Illinois unique. "The Illinois Department of Commerce and Economic Opportunity (DCEO) is excited to partner with the Chicago Bears as the title sponsor of this year's Enjoy Illinois Chicago Bears Training Camp at Halas Hall," said DCEO Director Sylvia I. Garcia.
"This is an incredible opportunity to drive economic development and tourism in the Lake County region to help support our small businesses, hotels and restaurants. We look forward to welcoming thousands of Bears fans from across the state and around the country to explore everything our great state has to offer." The group said parking will not be available for fans at Halas Hall, within Conway Park or at neighboring businesses. Free fan parking will be available at Hawthorn Mall. Shuttle buses will run regularly and fans will need to present a valid mobile training camp ticket prior to getting on shuttle buses. Ride-share or guest drop-off of any kind will not be permitted at Halas Hall or within Conway Park. The 2022 event will be sponsored by Dr Pepper, PNC and Visit Lake County. New this year, tickets for all public training camp dates will be made available at ChicagoBears.com/camp starting on Thursday, July 7, at 10 a.m.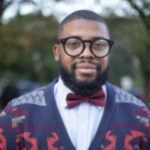 Joseph Phillips is the Sports Editor for the Chicago Crusader Newspaper. He is a Chicago native, who has been a sports writer for over 17 years. He also hosts the SC Media News and Sports Network Q&A radio show on WHPK 88.5 FM Chicago.