To kick-off the 2022-23 NFL Preseason, the Chicago Bears defeated the Kansas City Chiefs 19-14, on Saturday, August 13, at Soldier Field. Bears head coach Matt Eberflus earned his first win of his coaching career. Saturday's game was also his first game as a professional head coach. "Yeah, it was exciting," said Eberflus about Saturday being his first game.
"It's [been] a long time coming, and I thought it was exciting. I think that coaches did an outstanding job with the game-day operation, including the coordinators, being able to communicate with those guys with Getsy, with Alan, with Hightower. They did a really phenomenal job."
Eberflus said he and his staff were on the same page the entire day. This included all phases, offense, defense, and special teams. In the first half, the Bears defense surrendered two touchdowns to the Kansas City Chiefs' offense. The first TD came on a five-yard pass play from QB Patrick Mahomes to tight end Blake Bell, giving the Chiefs a 7-0 lead in the first quarter. Mahomes went 6 of 7 on the TD drive, completing passes to six different receivers. The second TD came in the second quarter on a 22-yard pass play from second string QB Shane Buechele to wide receiver Justin Watson. The Chiefs led 14-0 at halftime. In the third quarter, the Bears offense exploded for 16 unanswered points.
Bears second string QB Trevor Siemian was responsible for 13 of the team's 16 points after he connected on a 12-yard TD pass to fourth string running back Trestan Ebner, and later on a 13-yard TD pass to wide receiver Dazz Newsome, giving the Bears a 16-14 lead heading into the fourth quarter. In the fourth quarter, Bears kicker Cairo Santos made a 47-yard field goal late in the game, closing the second half with a 19-0 run. Final Score: Bears 19, Chiefs 14.
With the victory, the Bears improved to 1-0 in the preseason.
Chicago Crusader Players of the Game: Bears offense and defense.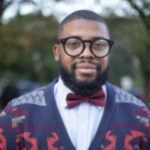 Joseph Phillips is the Sports Editor for the Chicago Crusader Newspaper. He is a Chicago native, who has been a sports writer for over 17 years. He also hosts the SC Media News and Sports Network Q&A radio show on WHPK 88.5 FM Chicago.