In a recent announcement, the Chicago Bears partnered with tech company Acronis, a global leader in cyber protection and their #TeamUp program, alongside Downers Grove-based NobleTec LLC.
The Bears organization stated that the partnership with the technology companies is a great opportunity.
"Partnering with local companies like NobleTec is always a great opportunity," said Justin Stahl, Chicago Bears VP of Information Technology. "We're looking forward to working with them and integrating Acronis' data backup and protection solution into our existing framework."
According to the Chicago Bears, Acronis' #TeamUp program exclusively offers managed service providers (MSPs), like NobleTec, an opportunity to join the global leader in cyber protection in working with world-class sports teams to keep all parties' data safe and #CyberFit.
The group said NobleTec offers solution services and IT needs. Through the partnership, NobleTec will provide the Bears with integration and support services for the Acronis cloud backup, protection, and disaster recovery services.
"As a life-long Chicago Bears fan, it is an absolute honor to now support this incredible organization in an IT capacity," said Larry Rienton, NobleTec's vice president of Sales. "Together with Acronis, we at NobleTec will give the Chicago Bears the best cloud backup and protection and support available in the industry. Go Bears!"
Sports teams around the world choose Acronis Cyber Protect, an innovative Machine Intelligence (MI) enhanced solution that integrates data protection with cybersecurity, prevents cyberattacks and helps teams avoid downtime.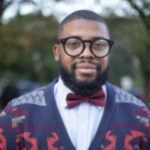 Joseph Phillips is the Sports Editor for the Chicago Crusader Newspaper. He is a Chicago native, who has been a sports writer for over 17 years. He also hosts the SC Media News and Sports Network Q&A radio show on WHPK 88.5 FM Chicago.