With a goal to boost their offense next season, the Chicago Bears signed free agent wide receiver Byron Pringle to a one-year contract.
According to the Chicago Bears, Pringle spent the last four seasons in Kansas City where he joined the Chiefs as an undrafted free agent out of Kansas State in 2018.
Pringle also has appeared in 46 games and accounted for 898 yards on 67 receptions (13.4 avg.). His big-play ability led to six receptions of 25+ yards and seven touchdowns.
A dual threat, Pringle also was the Chiefs' primary kick returner this past season, adding 25 returns for 621 yards (24.8 avg.). It was the fifth-best average in the NFL and good for the third-best mark among all AFC returners. Pringle owns 37 kick returns for 986 yards (26.2 avg.) with one touchdown return – a 102-yard score at Denver in October of 2020.
Pringle also brings postseason experience to the Bears roster, having played in nine games with five starts, including each of the Chiefs' past two Super Bowl appearances. Last season he added 12 catches for 82 yards and three touchdowns in the postseason.
Pringle's bio states the Chiefs placed a restricted free agent tender on the receiver on March 17, 2021. He also served as a rotational wide receiver and kick returner for the Chiefs, totaling 42 receptions for 568 yards and five touchdowns during the 2021 regular season.
In the Wild Card Round against the Pittsburgh Steelers, Pringle had five receptions for 37 yards and two touchdowns in the 42–21 victory. In the Divisional Round against the Buffalo Bills, he had five receptions for 29 yards and a touchdown in the 42–36 overtime victory.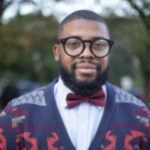 Joseph Phillips is the Sports Editor for the Chicago Crusader Newspaper. He is a Chicago native, who has been a sports writer for over 17 years. He also hosts the SC Media News and Sports Network Q&A radio show on WHPK 88.5 FM Chicago.